Hey reader! Hope you enjoyed our season preview. We have new episodes of this show that you maybe watch. That means Victor and George are going to do our thing: verbose quasi-recapping of each episode with what can only be described as a rudimentary understanding of blogging software. And an even more rudimentary understanding of how to monetize content – Is it weird that we can't make money off our dozens of readers based on our blog? I mean, to be fair, there are probably viewers of the show who don't know what a blog is; and if they do, they think it's weird that we go over 140 characters on our "blog." 
Ha. This blog is step one. Step three is "profit." Still working on step two.
Chris Harrison appeared first to remind us all that it's been a heckuva year. He promised to explain all of the work they did to keep everyone safe. The tl;dw version: the opposite of what the White House did. One minor quibble, testing is important and the actual process sucks, but I'm not sure it is socially responsible to make it seem soooooo awful. Several of these guys shed tears (as I did) from the nasal swab, and when they were released from their rooms after a few days of quarantine they all celebrated like Andy Dufresne after he got out of Shawshank.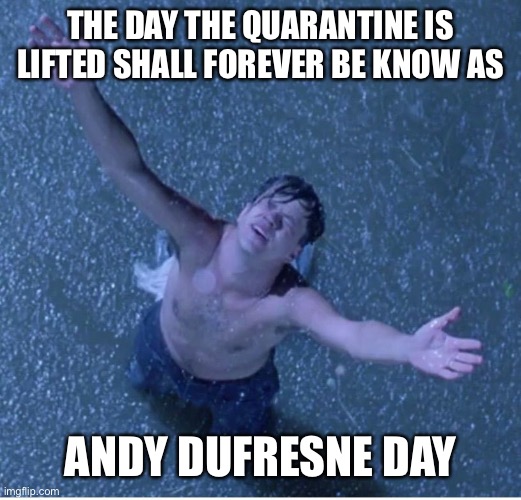 Maybe the extra precautions were only necessary because the show expected a lot of more making out on the show than during the ACB confirmation hearing. But maybe if the Senate health officials saw what was going on between John Cornyn and ACB today, they would have passed out some more PPE.
The show gives us old tape from February (!!!) of Clare Crawley being offered the Bachelorette lead on facetime while sitting on a bed in Sacramento, California. She did some press in-person, met some randos on a beach during a photoshoot, etc. Then, you know, everything happened. Watching that GMA rollout in early March is like watching NASA footage from another world. I was on an extended work trip in San Francisco at that time, and my colleague who's part of the Bachelor-verse talked to me about this news like it was the biggest news in the world. And I agreed with him! I mean, other than Clare taking over the Bachelorette at 39, what else was going on in the world? There was that cruise ship docking right off of San Francisco with a dozen or so coronavirus patients but none of us was worried. After all, the President told us the number would soon go down to zero, and the virus doesn't transmit during warm weather.
 Clare spent the early months of the pandemic baking cookies and making videos with her dog and worrying about her mother who is in a care facility. At least until June. Then, apparently, everyone quarantined and tested and entered the love bubble in La Quinta, a resort in Palm Springs. 
Chris Harrison sat down with Clare to discuss, among other things, a video that her late father made that she has never watched. It was made for Juan Pablo's season I guess (her dad made it for Clare to watch with her eventual husband) and she is waiting to watch it with the love of her life. I think this is sweet and touching but I also kind of hope the video ends up being very dated and is just her dad making fun of Juan Pablo and singing Wrecking Ball or whatever. More than her being 39, this video is probably the reason why Clare is in a hurry to find love, Her dad recorded it on a DVD, and If she waits any longer, she may not be able to find any devices that play DVDs.
Before the first limo arrived, Chris Harrison told Clare "you showed up. You always do." It was presented as touching, but it also was something he said to Clare, who they have thrown at Juan Pablo (the worst Bachelor) and two moderately humiliating seasons of Paradise and then Winter Games. Except they never talked about the Winter Games! It was like jacuzzi-gate and the engagement to Benoit NEVER HAPPENED. The fact that Clare was late (or didn't show up) to the jacuzzi was basically the central plotline for at least two episodes on Winter Games. And the thing below, guys, it happened!
To be fair, this engagement only lasted about four Scaramuccis – but the show completely wrote this out of its recap of Clare's love life. 
I prefer the term "Jacuzzi-ghazi." 
The entrances take up a big chunk of the night and, per tradition, we'll lightly recap the night's events but talk about the guys who get roses in the order that they received those roses. There were the usual limo gimmicks. A guy jumped through a banner, a guy wore a suit of armor, a guy pretended he skydived (skydove?) and wore a parachute, a guy wore a fricking straitjacket for some reason. But the only truly memorable limo entrance was by Dale Moss. Dale introduced himself in a pretty normal way and yet it was the best first impression in franchise history. Clare said "I knew it. I definitely feel like I just met my husband." My first thought was "he has strange ears." But luckily for Dale, he is trying to win Clare's heart and not mine. 
Between the limo entrances and the roses there was a bunch of nonsense. Clare's first toast was pretty emotional. Possibly because that is her personality, but also I think it is relevant that she had been quarantined for months. Clare is not part of the Republican Senate caucus so she hadn't hugged a new person in months before this night. 
The only real story of this cocktail party was created by a West Virginian named Tyler C (not THE Tyler C) who talks like Matthew McConaughey. Tyler C said a contestant named Yosef was "being reckless on instagram" and flirting with girls in his hometown. Tyler C lives in Morgantown, which is where the University of West Virginia is located. Yosef's answer was "I don't remember that." Not really a denial per se. But Yosef called him "mini McConaughey" and that was funny and accurate. Yosef dropping that dig was the highlight of their faking fakest drama. But to be fair to Tyler, most of us are rocking the McConaughey hairstyle during quarantine. I told Stephanie that I was going for the Jake Brigance look back in July, having not cut my hair since February, and Stephanie responded by cutting my hair. 
An excellent response, I have to say. Very take-charge, much like Clare's response to this drama, which was to get these two randos together on a bench and demand details. A similar thing happened in the first episode of Rachel Lindsay's season. It isn't really worth getting into, but Yosef seems like trouble. Yosef started his defense with: "Do I have a girlfriend? No." That is… not the best response? It isn't the worst, of course. But it really sounded like Yosef was trying to wiggle out on a technicality.
This season there are two Blakes and they have the same last initial. So they call them Blake Monar and Blake Moynes. Blake Moynes is from Canada and I call him "Beardy Canada Blake" because he seems to have kept most of his quarantine beard (though Monar also has a beard, confusingly for all involved). Clare sat Blake Moynes down and said "you're the only guy that reached out to me. You broke the rules." And then Clare said it "meant everything" to her when he reached out to check on her because she was struggling, and it was quite sweet. Good job, Beardy Canada Blake. Clare kept saying that she appreciated his willingness to "take the risk" which Blake definitely did by leaving Canada for the USA where he won't have universal healthcare or a viable government response to Covid. Clare kissed Beardy Canada Blake, and that is the first kiss of the season it would appear.
I can't blame Clare for her attraction to Blake – I imagine that a guy with a Canadian passport would be attractive to single American women for a whole host of reasons! But the whole "you took a risk by breaking the rules" got a huge eyeroll from me. As we all know, there are even fewer rules on the Bachelor than there are for Presidential Debates; and Chris Harrison enforces these non-existent rules even less than Chris Wallace. Remember, it took some allegations of some "passed out" sex between two cast members for the show to institute a two-drinks-per-hour rule for Bachelor in Paradise. And I'm sure ol' Wells is strictly enforcing that rule.
Dale Moss, the guy she tried to husband up at first sight, got the first-impression rose and then they made out quite a bit. Dale is from Brandon, South Dakota. Wikipedia seems to indicate that he is the most famous person from Brandon, but it was only incorporated in 1973 and has like 8000 people. Oh, and straitjacket guy stayed in the straitjacket all night. 
The Roses (In The Order Shown)
1. Dale Moss (first impression)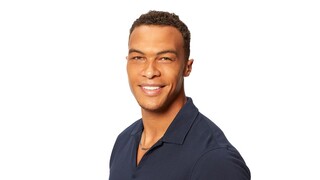 As discussed above, Dale is very much a frontrunner. Not just because the first-impression rose is a really good indicator of interest on the Bachelorette, but also because Clare seemed to genuinely lose her mind a bit when she saw Dale. He also is a small-town boy with something resembling an NFL career and an interest in charitable work (and I hope not like Colton in any other ways, cuz that did not end well). Dale's a better-looking version of Aaron Judge, but the thing with baseball people is that basically no one outside of their team's city knows who anyone is. So even though Aaron Judge is probably one of the five most recognizable players in baseball – in a few months, people will be describing him as a worse-looking version of Dale Moss. Ha! It's true. Mike Trout might be the best baseball player ever and he could walk right up to me at Costco and I would mostly be freaked out that some random guy with no mask and three American League MVP trophies wasn't socially distancing. 
2. Blake Moynes/Beardy Canada Blake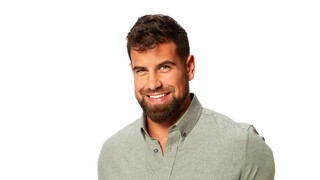 Blake Moynes broke the rules by interrupting Clare's four uninterrupted months of filming hiatus. This isn't surprising since Blake loves spending time outdoors and with wild animals, and in the wild, there are no rules – at least that's what I learned from watching NatGeo Wild. Beardy Canada Blake's bio says he "volunteers with a different endangered species every year." Not sure what that means. I assume it means he tries to protect their habitat or whatever. But I hope it means he and a giant panda are like delivering hot meals to homebound Canadian seniors.
3. Eazy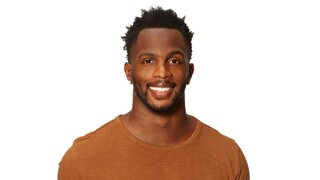 Eazy is one of three NFL-ish football players who received a rose from Clare. Eazy seems like he has a real future in this franchise. He's charismatic, a snappy dresser, and was a narrator for much of the episode. Eazy told Clare she was a "first-round draft pick" out of the limo. Eazy, FWIW, was an "undrafted free agent" after being a wide receiver at Texas A&M, where he caught passes from current NFL QB Ryan Tannehill. I think I saw him get cut on a season of Hard Knocks. His full name is Uzoma Nwachukwu. Eazy's bio says he has seen every episode of Grey's Anatomy. I've seen one episode, so Eazy is ahead of me by 362 episodes. 
4. Ben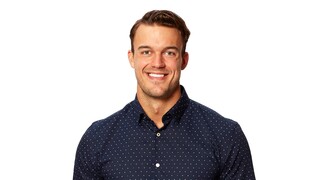 This dude was the first one out of the limo and took a deep breath together with Clare. The first one out of the limo is usually someone the producers really like for the lead – and I guess Ben might be that guy if Clare hadn't latched onto Dale two seconds after he stepped out the limo. He's a West Point grad and a former Army Ranger. That used to be super impressive to me, but then I learned that Mike Pompeo went to West Point. Ben's bio says he "once flew across the country to see a girl he had never met in person before." Um… is that really impressive? I mean, most of the guys on the show did that TO BE ON THE SHOW. Not Ben, though. He lives in California. 
5. Riley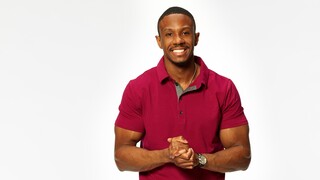 Riley is an attorney and out of the limo Riley said Clare is "guilty as charged… for looking beautiful." So, he's a prosecutor? He's guilty of making the worst lawyer-related pickup line in history. 
6. Zach J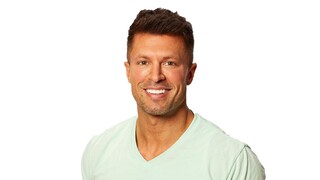 For his debut on national television, Zach J decided to get on a knee and present Clare with a ring-box containing a figurine of a guy mooning Clare and making a fart noise. Don't be like Zach J. He's also from St. George, Utah but hates jazz music. Hey, wait a minute. I thought everyone in Utah loves jazz!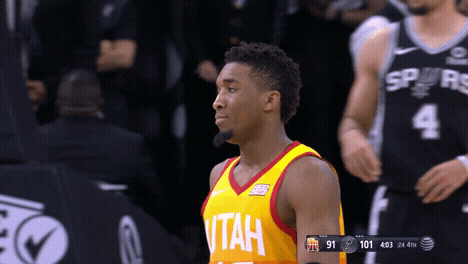 7. Tyler S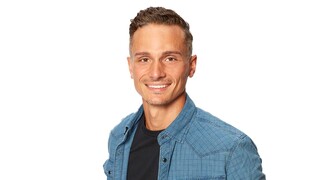 Tyler S, not to be confused with Tyler Mini McConaughey, is the manager for his brother, a country musician named Granger Smith. My cursory review of the internet tells me Granger Smith is more popular than the largely-anonymous acts that would pop up on the one-on-one dates in a non-pandemic season to serenade Clare and her suitor in front of a small crowd. Tyler S's bio says he doesn't date on the road because "he's not attracted to fangirls or groupies." That has to be really disappointing to the many groupies who are just looking to impress their friends by sleeping with a moderately-famous country musician's manager. It is like how I waited in line outside the Metrodome for hours as a kid just trying to get an autograph from Kirby Puckett's accountant. 
Remember concerts? That used to be a thing.
8. Joe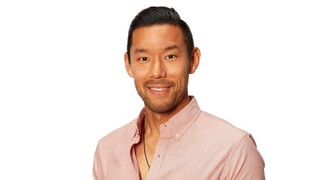 Joe came out of the limo telling Clare that he's there to save her love life. It's a super lame line but we'll give him a pass. He's already beaten Covid-19 (I'm assuming using the Regeneron antibiotic with a little hydroxychloroquine mixed in) and had spent the initial months of the pandemic on the front lines in New York as an anesthesiologist – so good for you Joe! He seems to be of Korean descent, so that's something, I guess, for male asian representation on the show. Let's hope he makes it further than Venmo John. His cocktail party gimmick was an origami thing that was a bit uncomfortable to watch. Let's hope his next mini-date with Clare isn't doing some SAT math problems together. Ha. I was surprised that Joe survived the origami situation. Also, this was in June. I feel like there might have been some better use for a doctor with covid antibodies than "anonymous guy sent home from the Bachelorette in episode three."
9. Jason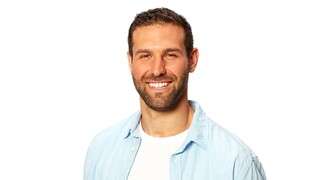 Jason pretended to be pregnant out of the limo, which is a thing that Clare did when she first met Juan Pablo. Great callback that was definitely not Jason's idea. Jason is a former pro football lineman. He's the third NFL-ish guy to get a rose. He seemed like a goofball and noted in his bio that he lost 120 pounds after leaving football. Linemen are huge. He also retired because of concussions, which suggests that football is a meat grinder that destroys the minds and bodies of the people who play it. That story checks out. It appears Jason's claim to NFL fame is noted on this website. "Jason Foster, a former Tampa Bay Buccaneer, was known for receiving a 5 on the Wonderlic test, the second lowest score in NFL history. Wonderlic is an intelligence test in which a score of 10 suggests literacy." Well, that is probably not something Jason would want to be reminded of, so I suppose it is a good thing that Jason almost certainly won't be reading this blog. 
I guess Clare will have to read the fantasy suite card to him if he gets that far?
10. Demar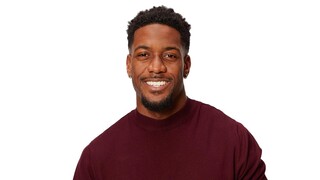 Demar's chyron says spin cycle instructor but that was entirely unnecessary. His entire vibe screams Orange Theory or Soul Cycle. He gives great ITMs, and should be good for the show. Agreed. Matt James, the soon-to-be Bachelor, was supposed to be a contestant this season. I think sometimes they just put a 26-year-old charismatic exercise maniac on the show to get him into the ecosystem. I don't think Clare's dream guy is 26 and dreams of being a DJ on the Vegas Strip like Demar claims to. Demar is the guy who showed up dragging a parachute to pretend that he had parachuted in instead of riding in a limo with a parachute balled up on his lap.
11. Chasen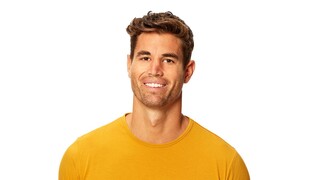 Chasen's thing is competitive swimming. He says in his bio that he swam to Alcatraz from San Francisco. Chasen prides himself on having conversations without awkward silences but it says in his bio: "After ending a two-year toxic relationship with his co-worker, Chasen says he is finally in the right headspace to find his future bride." Ummm… I feel like that would lead to an awkward silence. If not when he tells Clare, then definitely when he heads back to work after she dumps him. Chasen was the guy who showed up in a suit of armor. He took it off to show that he was ready to "shed [his] armor" for Clare. Also a suit of armor would be fricking hot, not to mention very loud. He probably should have left the helmet on, though. That's a burn, Chasen! 
12. Jordan C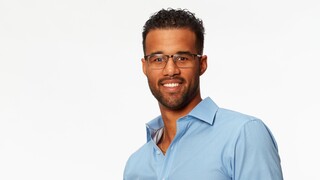 He came to the party with some popcorn, and I'm guessing he ate it all because I didn't see him spend any time with Clare. He sells software in New York City and wants someone to spend hours on the couch with him watching Jim Carrey movies. That is definitely a choice – not one I would make. I find his paintings to be much more enjoyable than his movies, but I guess putting down that you love Jim Carrey paintings on your bio makes you seem like a huge weirdo.
13. Blake Monar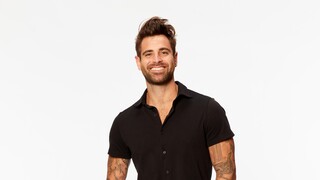 Blake Monar has a beard, but not like Beardy Canada Blake. Blake also describes himself as a former professional baseball player. That is true, though not in the "you saw him on TV" kind of way. Unless your cable package has a lot of minor-league baseball. Blake is a lefty and in 2015 for the Frontier League Evansville Otters he won two games and lost zero, with an ERA of 14.21. He must have gotten a lot of run support. 
14. Kenny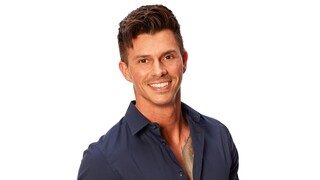 Kenny wore a shirt with a picture of Clare's dogs printed on it and asked if Clare wanted to pet them. I'm pretty sure that's a fact pattern in a law school exam question about sexual harassment. I started reading his bio but then I threw up in my mouth. It's nothing but N Sync references to pay homage to Kenny's profession of "boy band manager." N Sync sucks – Backstreet Foreva suckas! As we learned from Tyler S, the life of the manager of a musician is just constantly fending off groupies and fangirls, they can't get enough of their favorite band's manager!
15. Brandon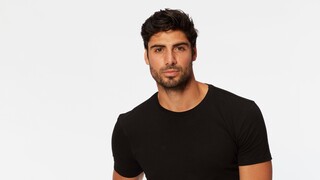 I'll level with you, there's a Brendan and a Brandon and I don't know which one this is. I am saying the fifteenth rose went to "Brandon" but that's a guess. Anyway, they both got roses, so Brandon claims he is "an Italian Stallion" who just wants to marry an older woman and move to the suburbs of Cleveland. Seriously. This is a bio he approved. I don't think we need to worry too much about Brandon going forward. #TeamBrendan by default, I guess.
16. Garin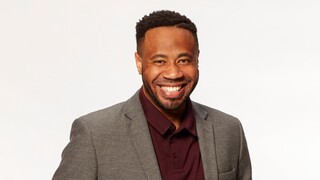 Garin is a professor of journalism at USC according to his Bachelorette bio – and that checks out. His educational credentials are pretty stellar and he has worked as a television journalist (unclear whether for fake news or real news). It would seem that his television production experience will fit in nicely on the show, and at the very least, he can add being a cast member on a reality show to his journalism credentials. What does being on a reality show have to do with journalism, you ask? Well, if being on a reality show bolsters a resume for a President, it surely adds some stars to the resume for a journalist, right? 
17. Ed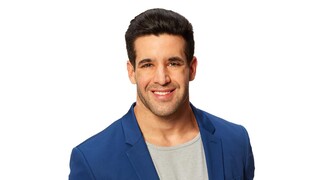 Ed wore a bubble suit because they were "in a bubble." Not the worst joke of the night. Ed's bio says he "loves all-inclusive resorts." Well this is the show for him. Because he will be stuck in one for the entirety of his time with Clare. Which I would guess is probably two episodes. 
18. Bennett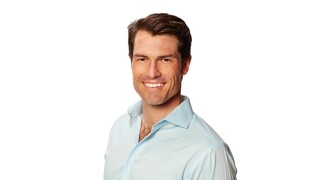 My notes for Bennett just said "Harvard fuck." This guy is a total jackass. He wore a scarf in 100 degree weather, drove a Rolls-Royce to meet Clare, and is a "wealth adviser." His bio said he joined "one of those fancy Finals Clubs at Harvard everyone learned about from watching The Social Network" Wait a minute – isn't he one of the Winklevoss Twins?!?! At least he is in the bubble where he can't do much damage.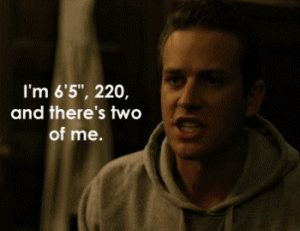 damn.
19. Zac C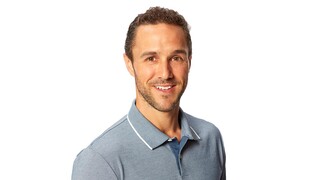 Zac C is in recovery and is an addiction specialist. I imagine going on a stressful show during a stressful pandemic where booze is always available is a bit challenging. I sort of wish I could combine Zac C's look with Tyler C's voice, because my first take on Zac C was "McConaughey look, but not the voice or the energy." Am I talking about Matthew McConaughey too much?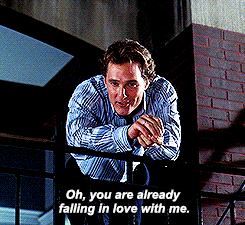 20. Jay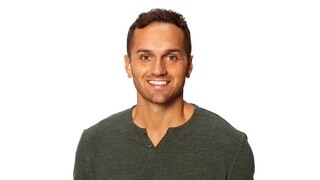 He showed up in a straitjacket and made a "joke" about how he was going "crazy" during quarantine. CANCELLED! Bad look for ABC to even air content that makes light of mental health. And if you need any more evidence of his doucheness – he loves Duke basketball and Abercrombie. Next thing you're going to tell me is that he loves the Dave Matthews Band. Keeping the straitjacket on all night was a feat of endurance, or perhaps just evidence that this was a functional straitjacket. I hope there was a good explanation, like that his arms are covered with tattoos that say "Juan Pablo." Because he was baking in there. This cocktail party was in June in a state that literally caught on fire soon after this episode was filmed.
21. Brendan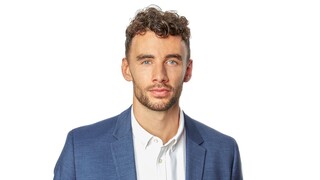 Or Brandon. I don't know, I am going to say Brendan. He moved back home from Los Angeles to coach his high school's basketball team and work at his parents' roofing business. This show seems like a real play for getting back to LA and whatever dreams of stardom brought him there in the first place. 
22. Ivan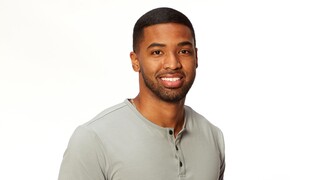 Ivan's mom is Filipino and he said something in Tagalog to Clare during his entrance. I mean, did he get confused and thought that Clare was Filipino? Did he think he was going on 90 Day Fiancé? I'll cut him a break since he grew up right down the street from where I live now but I hope he brings better lines that are, at least, comprehensible to his target audience. I guess Ivan's really good at chess. I'm going to guess playing chess isn't going to be a date idea for this season – but who knows – we're filming during a pandemic! I think Ivan is a little on the cocky side. I mean, he's an engineer and that seems cool, but he said he could probably beat just about anyone at chess. And I think that is unlikely given a cursory google search for "good chess players named Ivan." To save you the time, there are a lot of them and few seem to speak any Tagalog. 
23. THE FINAL ROSE Yosef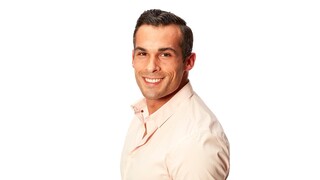 Looks like Clare chose the instagram flirter over the tattletale. Tough break for this Tyler C, who has to head back to Morgantown. Yosef brought moon pies and got pretty offended when someone called them thin mints. Are moon pies good after quarantining for two weeks? Don't @ me Alabama, but are they ever good? Yosef's defense of his behavior did not give me a lot of confidence that his reasons are right. But he is probably more Clare's type than Tyler C. I mean, he's more everyone's type than Tyler C, with the possible exception of a blind person who really loves Matthew McConaughey.
Not getting roses: Tyler C, some randos named AJ, Chris, Jeremy, Page, Mike, Robbie, and Jordan. One was a chef with a ton of tattoos. Once was like 110 feet tall. At least they know they were Covid negative for two tests in June. 
See you next week when we get to see what this show really looks like in quarantine.