Welcome back everyone! It's Day 2 at the La Quinta Quarantine Mansion yet it feels like Fantasy Suite week. Our Bachelorette lead is telling the cameras that Dale made everything else disappear. And gosh, she was thinking about Dale so much that she couldn't sleep AFTER A COCKTAIL CEREMONY NIGHT THAT ENDED AFTER 7AM. Invest in some blackout blinds La Quinta!
The surviving guys move into what appears to be a few adjoining rooms at the La Quinta. Guys, while it may suck that you don't get to travel this season and are just Biden your time in 110 degree weather until it's over (unless your name is Dale) with no shot at being the next Bachelor, at least you have a great view of a hotel pool.
Chris Harrison comes in to chat up the guys and "earn" his weekly quarter million check. He asks Dale, "Hey, how did it feel to get the first impression rose?" Folks – this is why Chris earns the big bucks! Dale says he really appreciated the rose because you appreciate things that you had to work the hardest for. Woah! Slow your roll there better-looking Aaron Judge – I believe the only work you put in is to step out the limo and walk towards Clare. 
Love Languages Group Date
Chris hands out the first date card – it says something about speaking to Clare's heart. Being such a Bachelor Nerd, I immediately blurt out, "They're going to do voice lessons with Chris and Bri from Listen to Your Heart!" I had the same thought. This show is a cross-promoting machine… and we are both weirdos. My excitement (you guys were excited about that too, right? right?) was short lived. Clare tells the cameras that this is about love languages and she really just wanted to have Dale on this date. No one asked, but my love language is when people pretend to read and enjoy this blog.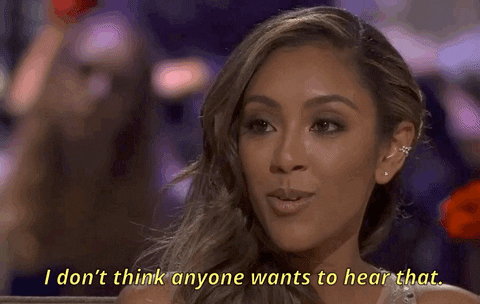 So we have Riley (bad lawyer joke), Jordan C (Jim Carrey fan), Yosef (IG DM-ghazi star), Ben (Army Ranger), Ivan (Tagalog chess guy), Bennett (Harvard F*ck), Zachs (fart box and one of the McConnaughey lookalikes), and Dale (the winner) following some heart stickers on the ground to another part of the resort to greet Clare – smartly waiting in the shade.
Clare talks about love languages, and then Chris Harrison asks these aspiring Nobel Laureates in Literature to deliver words of affirmation to Clare, now standing on a fake balcony. Bachelor PAs, I know you were stuck in quarantine and have limited options – but please, do a better job with the set. If you were trying to do an homage to Romeo & Juliet, you failed with this half window two steps above where the guys were standing.
The guys didn't do much better, Ivan said something about layers and I didn't even write anything down for the rest of the guys (and it's my job* to take notes on the show!) because, like Clare, I was just waiting to see what Dale would say – and he did disappoint. He said something about being excited to be here, and that Clare makes him comfortable enough to commit to the process, and that "I'm here." It's good to know that he treats the first group date on the Bachelorette like I treat conference calls at work. At least you don't treat work conference calls the way Jeffrey Toobin does.
*Some of you may point out that I've said in the past that I have a side gig as an attorney – not true. That is my hobby, this is my job. 
The Bachelor-verse and–if the "this season on" montage is to be believed–the other contestants, all think Dale and Clare had something going on during the pandemic shutdown. And I have to agree with them when I see her swoon in response to what is objectively the worst demonstration of "affirmation in front of a bullshit fake balcony" on the date.
The next love language is receiving gifts, and the guys (except Bennett) race back to their room to find something to give to Clare. Ivan gives Clare a queen chess piece because he loves chess and, well, you can probably figure out the queen part. Yep, Ivan noticed that Clare can move in eight directions. Ha. I have to say, while I don't have a lot of relevant experience to bring to the Bachelor/ette experience, I feel like I spent a good amount of my life metaphorically giving chess pieces to girls who just really wanted to spend time with some guy I barely knew who is also at the same party. Riley gives Clare a baseball from his last game. I was surprised by the potential sentimentality in the gift so I immediately looked up his baseball numbers on baseball reference. I must say these are very similar to my baseball career numbers, so I kind of understand why he was so willing to give up the baseball. Like with words of affirmation, all of Clare's attention was focused on Dale – and he kind of came through with puppy perfume, knowing how much dogs mean to Clare. But then again, Dale could've given her the bottle of toothpaste he used that morning and Clare would've loved it. 
The next love language is physical touch, and Clare (and the guys) have been waiting for this all quarantine. These PCR-tested good looking (though blindfolded) dudes were hugging all over (a blindfolded) Clare. When it was Dale's turn, Clare immediately whispered something about his big hands and probably wished that the cameras weren't there. She told the cameras after that she needed to go do the physical touch love language again. This was just dudes in blindfolds hugging, caressing, and being caressed by Clare while her other boyfriends watched. I feel like they probably had to pay some sort of royalties to the Fifty Shades franchise here.
Clare then announced that the evening portion will be about quality time. Hey! What about Acts of Service? Don't we all want to see what Dale would do for Acts of Serv… or maybe ABC could only make that available on the Cinemax version of the show?
The guys are bro-ing out on the couch – Riley is wearing traditional evening date wear. By that I mean a green T-shirt from GapKids to show off his massive biceps. Clare shows up, gives a toast, and there's a moment of silence. Usually, one of the guys will ask the lead to spend some time at this point (and Clare knows this because this is her 16th Bachelor franchise show), but no one says anything. Clare breaks the silence by saying, well, does anyone want to talk. Bennett says "sure," and Clare takes Bennett's hand and says to the guys, "well that was sad."
While it did take guys awhile before any of them made a move, I'm not sure that it was all that strange. After all, none of these guys have been on the show before. But Bennett decided to dig a bigger hole for the guys – he explained that the guys were all excited to see Clare, but that they were just enjoying each other's company so much! NOT GREAT BENNETT!!
When they sit down, Bennett's words didn't get any better. Clare basically asks him to describe himself, and the third word out of Bennett's mouth was "Harvard" (preceded by "New York"). 

Clare shares that reaction and decides that she has heard enough and tells Bennett that she needs to talk to the other guys about the awkwardness at the outset. She ditches Bennett (understandably) and heads back to the other guys and basically asks them if any of them actually wants to spend time with her and get to know her.
It seems a bit extra, but it's essentially a move guaranteed to get attention. All the guys fall over themselves to apologize for their inaction, but Dale steps it up to the next level. He tells Clare that he feels like sh!t and he's been on Cloud Nine since their meeting. He will not be hiding his feelings for her going forward. Yosef tells Clare that she's crazy for thinking that they didn't want to spend time with her and gets immediately shut down by Riley and Clare.  While Riley turns Yosef saying that "he's speaking for the group" into a moment where Riley can show that HE is the alpha of the group, Riley totally misses that this overreaction from Clare wasn't about Riley or the awkward silence at all – it was about Dale, a common thread through the entire season. 
I wouldn't put it past a group of largely sucky dudes to collectively neg Clare, but it did seem to escalate pretty quickly. And these guys all jumped up to try to apologize and win her back, though it was pretty clear that what she really meant was "why didn't Dale get up right away?" 
Clare has no time for anyone other than Dale, and immediately takes Dale aside. She tells him that Dale scares her, because of the feelings she already has for him; and Dale reciprocates. And it's at this point that I think I'm watching the wrong show – why are these other dudes even in this season?
Clare pulls Zac C aside next and tells him the same story she told Chris Harrison on opening night about leaving her abusive relationship to come on the Bachelor (probably not the recommended pathway if you ask most therapists). 
Clare then has a nice moment with Riley, who asks her to pretend it's prom with Boyz II Men in the background. And this is a sad moment. Just a few seasons ago, Boyz II Men appeared on a group date during Andi Dorfman's season, and now we're left, in a pandemic, with pretend Boyz II Men instrumentals accompanying an imaginary slow dance.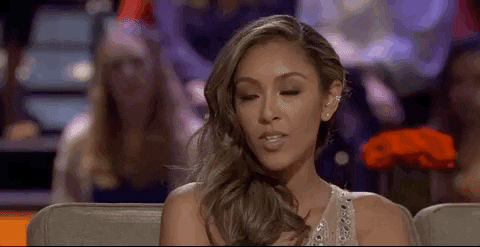 Clare gives the group date rose to Riley because giving it to Dale would be too obvious. She does not give it to Yosef, who had told the other guys that he thought Clare's actions were "hot-headed" and "insecure." He's apparently decided that he's going to take the villain route this season. 
Jason One-on-one Date
Back at the La Quinta, Jason (Wonderlic champion) gets the first one-on-one date of the season, with a card that says "Love Will Set Us Free" and a homework assignment – to write a letter to his younger self. While that's not going to be an easy assignment for anyone, it would seem to pose a particular challenge to Jason, as his pre-NFL-draft Wonderlic score was about halfway to "literate."
Clare grabs Jason from his hotel room and they head to an outdoorsy spot with a fire pit and some wine. Clare tells Jason that she picked him for this date because she felt like they both had fun-loving exteriors that warranted a deeper look. She tells Jason that her humor hid a lot of pain and doubt, and he says that they're the same person. No Jason, you're not the same person, she has 1,000 times the number of followers on Instagram. They scream in unison to practice letting go, then write words onto tiles that others have said about them. Clare wrote down "Needy" "hard to love" "too picky" and "I'm a bitch." Jason wrote down "manipulative," "selfish," "can't love," "insecure," and "5 on the Wonderlic" (I made up one of those). Both of them then smash their tiles as a sign of letting go. 
Then they talk about their letters to their younger selves. Clare urges younger Clare (pre-Bachelor version I would assume) to let others in and stop fighting battles alone. Jason urges his younger self to face the demons and find true meaning in life. Clare wants to talk about Jason's demons; and Jason reveals that while his parents have been married for 35+ years, maybe they shouldn't have been, and he's seen some things.
To be sure, none of this is easy to talk about – but seeing your parents have relationship drama is probably a 2 on the scale of traumatic stories shared on Bachelor dates. What is the conversion between that scale and the Wonderlic?
Jason's date was certainly more emotional than the usual first one-on-one date. But Clare encouraging Jason to "let the demons out" seemed like it could have been the prologue for, like, a serial killer drama. I mean, do we want to see the demons? She has already chosen her former-NFL-player-ish husband and it ain't Jason. But I grudgingly have to admit that Jason has probably gotten a lot out of talking to Clare on this date. They seem like they could be good friends or, perhaps, Clare could be Jason's therapist. Also, if Jason's goal for this date was to prove to me that, Wonderlic notwithstanding, he is actually quite smart… well, it wasn't a success.
Clare gave Jason the rose, of course, and they kissed. Jason's pretty into this girl, it seems. Though it is quarantine and he is touching another human. I mean, I will burst into tears the next time I meet someone and shake their hand. At the end Clare pulled out the dress she wore on the last episode of Juan Pablos's season and asked Jason if he recognized it. He said "yes" but I think if she'd asked him what it was he would have said "clothes?" Clare told him "it means nothing to me" which is not what I would have guessed based on her bringing it on a nationally-televised date six years after she last wore it, but whatever. Anyway, they burned the dress. So Clare destroyed some of her own demons while releasing some of Jason's.
Dodgeball Competition Group Date
Ten guys got the call, and they were split into two teams:
The Blue Team of: Beardy Canada Blake, Demar (spin instructor), Garin (the professor), Kenny (boy-band manager), and Brendan (uh… coaches high-school basketball?)
The Red Team of: Eazy (narrator, gig 'em Aggies), Jay (straitjacket), Brandon (called himself an Italian Stallion, Joe (Korean-American doctor), and Chasen (swam to Alcatraz)
That means some dudes didn't get a date this week. They were (I think) Ed (the bubble boy), Blake Monar (the other Blake M, he kinda played baseball), and Tyler S (manages his brother the country singer). I guess they just hung out in the resort all week and never saw Clare. I think Monar could have really done well on this date seeing as how he once threw balls for a living, oh well. 
This date is a competition date and the competition is: dodgeball. And the winning team gets more time with Clare. As the first competition group date, it is the first time we really miss the presence of the guest stars. Kareem Abdul Jabbar and Fred Williard and Mila Kunis have all been involved in these dates, and now we have… no one. Also, rest in peace Fred Williard. 
Fred was really missed here – Clare was Chris' color commentator and all she contributed were a few contrived reactions to Chris' set piece laugh lines (mostly about the gag below).
The dodgeball game was made more interesting by the "totally spontaneous" decision by Clare to make the losing teams strip. When you have a resort to yourself, you might as well use the privacy. In the first game Jay was all alone when he rallied to take down three members of the Blue team for the win. Turns out Jay is pretty wily once he gets out of the straitjacket. The Blues lost their shirts as punishment for losing, and then went on to lose the next game as well, costing them their socks. Clare made an executive decision to force the otherwise-dominant Red team to lose their shirts too after the Blue team lost their shorts in game three. The Blue team was no better at dodging balls in their jockstraps and they lost game four for the sweep. This show makes liberal use of the black boxes to imply nudity that isn't there, but it definitely appears there was at least one penis when Garin took off his jockstrap. I assume the USC HR department will have some questions for him about this eventually. I gotta say, the Blue Team looked as pretend-sad as could be expected for five guys who have obviously worked very hard on their musculature and now get to show it off on television.
I know how they feel – that's why I always ask the judge to make my court proceedings "strip" court instead of doing things like "ruling on motions" or "awarding damages." I will say that this seemed like a particularly non-progressive moment for the show – this never would have been done if the genders were reversed, and that's a reason enough alone that it shouldn't have been done here.
Back at the suite and still mostly naked, the Blues had to explain themselves to the rest of their girlfriend's boyfriends. Not sure why they weren't allowed to put on clothes when they got home, but I guess I don't watch enough strip dodgeball.
Meanwhile at the Reds-only cocktail portion of the date, things were getting off to a better start. Eazy, having presumably learned a lesson from the first group date, immediately grabbed Clare. He then grabbed her foot and started massaging it, which fits neatly into a theory I have that at least one member of the show's production staff has a thing for feet (or an awareness that it is a common fetish). Let's see who is behind the camera…
Feet in the films of Quentin Tarantino. pic.twitter.com/uAfntI3Lwm

— The Cinegogue (@TheCinegogue) March 30, 2020
Allegedly!
Blue team member and mostly-naked Beardy Canada Blake (Moynes) decided it was time to make his move (and put on clothes). Considering all that we know about him is that he is: 1) Canadian; 2) not great at dodgeball; and oh yeah… 3) breaks the show's rules about contacting the lead, it is maybe not surprising that he snuck onto the date to steal time from the lead. I'm not sure how, but the show has cracked the code on finding people who take the rules of these competition dates so seriously. All five members of the Red Team marched over to confront Blake and try to kick him out of their date. Even Eazy became the sheriff of strip dodgeball or whatever. Not you too, Eazy! Somewhere a recently-divorced Krystal from Arie's season is nodding along. She almost quit the show over Arie giving the losing bowling team some time. It was very Big Lebowski. There are rules! If you have like nine minutes to waste destroying some brain cells, rewatch it below. But seriously, probably don't.
Oh, Beardy Canada Blake tried to kiss Clare and, well, she rejected it pretty hard. It is totally Clare's prerogative who she kisses and doesn't kiss, but suffice it to say that Beardy Blake was unable to dodge rejection or balls on this night.
Also not going to enjoy watching this episode: Italian Stallion Brandon. Brandon walked into a buzzsaw that is Clare's not being here for bullshit. Brandon told Clare that he was excited to see her and also that he didn't know much about her. And, well, Clare pointed out that most of the guys who came on the show "for her" bothered to find out something about her. And, well, this was the end for Brandon. Clare told the cameras she "knows what [she's] looking for" and it ain't Brandon. She walked him out and I guess we are done with Brandon.
Clare told the cameras: "Brandon can't even think of one thing that he likes about me, why are you here?" I think the answer is some variation on "instagram?" and that's fine, but you gotta at least pretend, Brandon. George, do you think it would have worked if Brandon had said, "I noticed that you have 666k followers on IG (a real number), and I thought that if I have a TV relationship with you, maybe I can gain enough followers to monetize my followers" – it would have worked? Or he could try honesty. It certainly couldn't have gone any worse for him.
Afterward, Clare complained in an ITM that she's had enough of people who only want to date her for her looks. I've never felt more seen than in that moment.  Same girl! SAME!!
The group-date rose went to Chasen, I think because Clare wanted to show off that she knows his name. Success!
Back at the house, Yosef took a break from DMing West Virginians to stir some shit in the house. He told the dodgeballers that he would never have stripped and he would have told Clare "I liked you a lot more before you humiliated me." Well, maybe that is what Brandon and Beardy Canadian Blake think too. Yosef told the dodgeball guys he wouldn't demean himself in front of his daughter by stripping down and Chasen, in either a hilarious or stupid misread, said "well, you could have kept your shorts on." Though if there is a scouting report on Yosef so far it is "this guy really sucks." And given that this show is a Chekhov play, if there is a gun on the wall it is definitely going to be fired right into some asshole's reputation.
Clare arrived for the cocktail party to try to rescue the fragile ego of our Northern neighbor Beardy Canada Blake. After crashing the winners' party after dodgeball, Clare wanted him "not to worry" so he got a special rose. This will, presumably, make all of the other men appreciate him. I mean, they basically tried to tar-and-feather him for violating the sacred trust of strip dodgeball, so getting rewarded for that breach is just going to roll right off their backs, right? Clare apologized to Blake for not kissing him the night before and then she kissed him and now Blake Moynes can go visit his roommates with a rose and absorb some of the resentment that would otherwise be directed Dale's way since Clare took him behind some trees and blindfolded him for some more of that physical touch love language. Eazy, who is crushing it as a narrator, told us "there's no rules of engagement now." 
The episode ended before the rose ceremony, but we did get to see Eazy touring Bennett's giant suite full of his shoes and green juices. They gave him a much better room, all for a bit about him being a Harvard fuck. Bennett has a fireplace in his room in the 100-degree heat and Eazy has a future on our televisions. Telling you, Eazy is the MVP of the season so far. I really hope he has chemistry with Tayshia Adams. 
Who?