Welcome to the Clayshia Adawley Season Preview Blog Post! We're back, Victor is writing in navy blue and George is writing in black. Uh, it's been a while, what did we miss? Oh, right.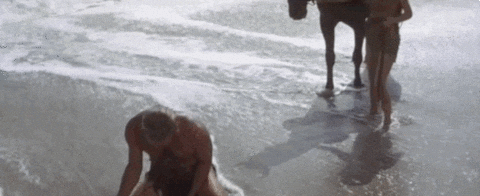 Unlike the White House, the Bachelorverse has built itself a big 'ol bubble and now we can watch pretty people date on TV again. As the title suggests, this season will be an interesting one. And in the off chance you are so good at avoiding spoilers that the first line of this post makes no sense, well, it was a typo. Clare Crawley will be your Bachelorette and that's all there is to it. 
To be fair, the White House also built itself a bubble – it just had a whole lotta coronavirus and handmaids inside the bubble. Some of you might think that destroys the whole point of the bubble, but what you didn't realize was that it was intentional. POTUS needed to be trapped with the virus so he can get infected and for Americans see first-hand the importance of giving everyone top-notch healthcare and the effect of steroids on the brain how amazing POTUS is at fighting Covid.
Because we need to blog ourselves back into shape, we are doing this preview of the next season in case you've been thinking about other things for most of 2020. We'll start with some quick updates on our most recent bachelor/ette leads.
Peter Weber – Pilot Peter, whose relationships from the show didn't make it through After the Final Rose, is dating a woman he met at a hotel in Chicago. It's Kelly, she was a contestant, she finished fifth. Weird choice by all involved, and an indictment of the entire conceit of the show! Then again, we all agreed to pretend this season never existed. It was like when Landry killed a guy with a pipe on Friday Night Lights. Or rather, WHEN HE DID NOT DO THAT. 
George, you're wrong – that did happen, and it turned Landry to the dark side. How else can you explain him reappearing, just a few years later, in the New Mexico desert leading a Neo-Nazi meth cartel? Ha, fair point. And one of my favorite things is believing that all actors are playing the same character in every movie. So, like, things really went downhill for Peggy Olson after Mad Men, when she was stalked by an invisible man and then had to live through the whole Gilead thing in Handmaid's Tale. And seeing Jed Bartlett's early military career in Apocalypse Now really casts his presidency in a new light. On the other hand, it is nice to know how proud Uncle Phil would have been to know his nephew Will destroyed an alien spaceship with some help from a guy who used to be a fly. Oh jeez, I'm still talking about this.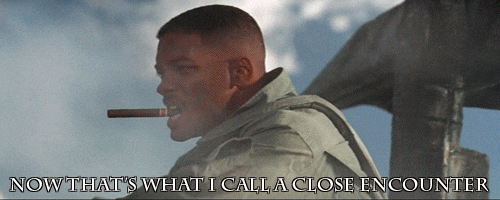 Hannah Brown – Hannah also dumped her fiancé before the season finished airing. During quarantine she holed up with her runner up Tyler Cameron and others including future Bachelor Matt James, and it sounds like they… were just normal people who used to date and are now friends – If normal people had a DWTS trophy and five million followers on IG between them. 
Colton Underwood – Oh boy. So if you thought the arc of these updates was going to bend toward the positive, I have bad news for you. Remember Colton Underwood, the virgin Bachelor who jumped over a fence? He found his way to Cassie Randolph, the girl he liked the most. They dated and then, recently, they stopped dating. And now the "allegedlies" start. Cassie Randolph alleged that Colton placed a tracking device on her car, stalked her, sent her harassing texts, and based on the police report and a restraining order that was granted and then extended, I think it is safe to say that things are over for this couple and that the Bachelor-verse vetting process has failed yet again to protect the women on the show.
I have a free tip for background checkers on the Bachelor franchise – if someone you are considering had any sort of meaningful relationship with Aly Raisman, you should probably talk to her before casting that person. By now, she can probably sniff out bad guys from a mile away. She dumped Colton – she knew, just like the fly knew.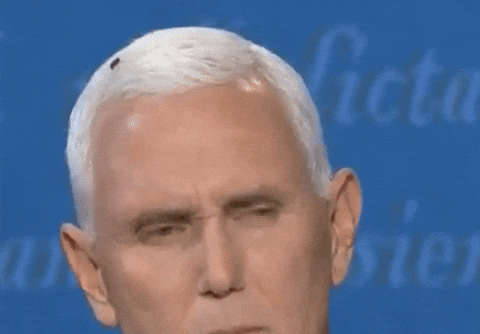 Becca Kufrin – Becca accepted a proposal from Garrett Yrigoyen after a season in which Victor was torn between the nicknames "MAGArrett" and "Garrett Kushner" for Garrett. Since Becca K was "Ridin' with Biden" before it was cool, it seemed this couple would have to overcome some political differences. Then a police officer in Becca's old hometown of Minneapolis kneeled on George Floyd's neck for nine-and-a-half minutes (including after Floyd had no pulse), and Becca and Garrett diverged sharply on the color of lives that should be said to matter in their ensuing social media posts. Unclear if this was the cause or a cause or unrelated, but they broke up and Becca confirmed recently that it was her decision. 
Another free tip for Bachelor producers: before you cast any contestant – save their social media history. Before hometowns, give the lead a chance to run down the remaining contestants' social media. I'm sure it's not the first time I've proposed this idea on this blog – but this is my hill to die on for this show. It's 2020 people – you don't get involved in serious relationships before carefully checking the other person's social media.
Arie Luyendyk Jr. – Gosh, we've been doing these forever. Arie dumped Becca after proposing to her and got back together with his second-place finisher Lauren Burnham. They are married, they have a kid now, and they are flipping houses in Arizona. 
Rachel Lindsay – Rachel has a couple of podcasts now and is still happily married to Bryan, the chiropractor with the abs and an interest in multi-level-marketing fitness products. And she remains the only Black lead the show has had, though not for long.
Readers, if you've gotten down to this part – you might be wondering when the "preview" part of this "preview" is going to start. Or you might not be that curious if you're a veteran reader of the RRR – after all, we're only about 1,000 words into a post, or, in other words, we're just barely into the "fine people on both sides" part – if you're judging things on the timeline of the last four years. 
Oh right! As with everything these days (except for most of daily life in countries with good public-health responses to the pandemic), Clare's season is going to be different. This season should feature fewer special guests and none of the ubiquitous national/international plane travel. In addition, Clare's season was announced and delayed, meaning that a bunch of people were cast for the show several months ago and they and Clare were just hanging around without restrictions on their contacts. So this might be the season where Clare was able to check out some of the social media posts that Victor mentioned and, you know, chat with them without a bunch of ABC cameras around. We'll see how, if at all, this impacts things. 
And let's not forget our lead, Clare Crawley. The producers want you to know that she's old(er). I would say that they've succeeded. If you went into a time machine in October 2019, emerged in this moment, and logged onto Twitter, you would emerge in 10 minutes with 2 questions: What is Covid-19? And, did the Bachelorette really pick a 39-year-old lead? Not necessarily in that order if you have our Twitter feeds.
Those time travelers and casual Bachelor viewers would have missed out on a Bachelor HOF-worthy career arc that Clare has enjoyed. Not to draw further attention to her age, but Clare's Bachelor career arc hews closely to that of everyone's favorite Amtrak rider, Joe Biden. 
Kinda like Joe (who lost his wife and daughter after winning his first statewide election)*, Clare began her Bachelor career in tumult. She was a frontrunner on Juan Pablo Galavis' season of the Bachelor, so much so that Juan Pablo joined her for a private "swim" in the waters of Vietnam. The only problem was that JP slut-shamed her for agreeing to the "swim" – apparently forgetting that it takes two people to AGREE to something. During a helicopter ride after Clare became one of the final two, she asked JP whether he loved her, and he responded, as a classy gent would do, by saying "Well, I love f-ing you." JP knew about 100 English words, so kudos to him for putting a coherent thought together – but no kudos for being an a-hole.
*Folks, we know that nothing that happens on these shows is comparable to a family tragedy, but this is a blog about the intersection of politics and the Bachelor(ette), so give us some artistic license please?
Like Joe, who overcame his family tragedy and attended his first Senate swearing in from his son's hospital room, Clare overcame JP's assholery. When JP told Clare that he wasn't picking her, Clare eviscerated JP in the greatest rejection speech in the history of the show. I would quote it, but you should just watch this if you haven't already:
Like Joe's time after his introduction to public life, Clare's arc after her introduction to Bachelor nation was a bit of a mixed bag. Although she didn't preside over a confirmation hearing that confirmed a credibly-alleged sexual harasser to the Supreme Court, Clare did engage in multiple conversations with raccoons during his stints on Bachelor in Paradise (at least according to the show's edit). While she didn't preside over a country as the Vice-President to its first Black President, she did get engaged during the reunion show for Bachelor Winter Games. 
Like Joe's ambitions for the top spot, Clare has flirted with being named the lead before being rebuffed by the person that makes these decisions. After her Bachelor Winter Games engagement ended, Bachelor creator (and credibly accused spousal abuser) Mike Fleiss tweeted stuff like this:
Clareity on who #TheBachelorette is coming soon!

— Mike Fleiss (@fleissmeister) February 27, 2019
He then selected Hannah Brown as the lead for the 2019 season.
But like Joe, Clare is ready, after some time off, to Build Bachelor(ette) Back Better. After all, the franchise needs it after a season starring a white man whose most noticeable quality is an insatiable thirst for attention.
You know I love you and I will follow you anywhere, but painting Clare as an older member of the old guard that will usher in a new generation of diverse leadership. What are the odds of that? I mean, the next thing you're going to tell me is that the show had to find a strong and qualified younger and less-white woman who will be ready to step in after Clare serves a shorter-than-expected stint as the lead…
That would be another insane parallel!!