Like all incredibly-successful blogs, we like to just go dark for months at a time.
Wow — the best way to monetize an Internet site is to stop putting out new content? I gotta go check on how my geocities site is doing these days – I bet it's made a ton of money running those Lycos ad network ads. 
Well, our blog managed to outlast From The Desk Of Donald J Trump, so we are doing something right! 
During the layoff we missed three many things that relate to our mutual obsession in the extended (and much needed) Bachelor offseason
Thing 1 
Matt James and Rachael Kirkconnell – hey, remember when we spent months writing weekly essays littered with bad jokes about a doomed relationship between Matt James and Rachael? Well, I guess they are dating now. They might be planning to move in together, if the internet is to be believed. 
That is, in a way, good? Though I suppose you would be forgiven for asking if a relationship is likely to succeed when one of the two went on television to say that he didn't have the bandwidth to explain to the other one why she was too racist for him to date. Still, you know, love wins? And strangest of all, I guess Chris Harrison sacrificed his career in defense of Rachael's bad collegiate party taste and in support of a relationship that sorta survived the show.
It seems that Matt James always knew he was careening toward this outcome – he told Chris Harrison during his interview on opening night that he was going to disappoint some folks (and by that I mean, people who wanted to see a love story between two BIPOCs). What he meant to say was, "I'm definitely going to pick a white girl – and if you tell me that she partied at "antebellum" gowns in old South frats before coming on this show, I might still keep on dating her!"
Hey, what about Chris Harrison?
Thing 2
Yeah, he's still out of the picture, with rumors swirling that things are getting nasty between him and the show. This season will be hosted by Kaitlyn Bristowe and Tayshia Adams. They are past leads and both are engaged to people from the Franchise, though in Kaitlyn's case it is not the guy she got engaged to on the show. If this is a permanent or temporary ban for Harrison, it will not end this summer, as the Franchise announced that David Spade will be our host for Bachelor in Paradise. Which is… a way to go? I mean, he has a SAG card. We could say we are going to reserve judgment but… that isn't really how this blog operates. It is actually kind of the opposite of how it operates. OTOH, he was on SNL in the 90s when I was oddly always home on Saturday nights, so, you know, I'm familiar with his oeuvre. 
Can't wait for "cinch it" and "buh bye" to be funny again.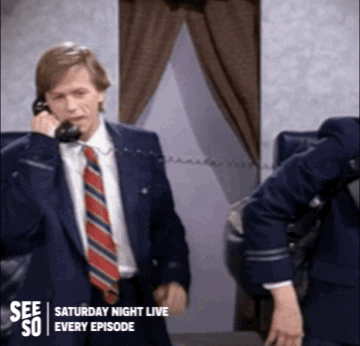 David Spade gets a shoulder shrug from me – but the rumor is that Chelsea Handler was going to host it until she pulled out at the last minute. I would have loved that – Chelsea would have made Katie Thurston seem like a total prude by the end of her first ten minutes on the show. But I guess Wells & his fiancée Sarah Hyland are also going to be hosting – and that's welcome news. I hope Sarah repeats her outfit choice from the last time she appeared on a Bachelor show. Joe Manchin might not like it but I'm a big fan. 
Thing 3
Remember Colton Underwood? We blogged about his search for love? He jumped a fence? He stalked the girl he met on the show? Yeah, let's just say that the celebrity host we actually need is Billy Eichner, who nailed it here (in retrospect, we did not put enough stock into Colton's reaction).
this *did* age well pic.twitter.com/dfGH2kJ2C4

— alex (@alex_abads) April 14, 2021
Yup, Colton was gay. I think Victor and I can take "excellent television gaydar" off of our resumes. Also, Colton's coming out/rollout was kind of a mess. He set up an interview with Robin Roberts, who spent the interview blinking Morse Code messages like "did this idiot seriously think I would be excited about him being gay?" It seemed to be an announcement meant to coincide with a Netflix show, but I personally have wasted enough television seasons on Colton (three! Three seasons of him, counting Paradise). Oh, and let us not forget, being gay does not make it okay that he stalked and harassed and put a tracker onto the car of Cassie Randolph. So, you know, he seems to be a sometimes-shitty person who wants to be a famous person. But, I don't know, I guess it is better that he is not doing it from inside the closet anymore. 
I'd rather rewatch Emily in Paris for the 3rd time than to spend another second watching Colton on Netflix. Hard pass. 
Thing 4
George, how could you forget! You are the genius behind unofficialdalemoss.com. Our man Dale Moss got back together with Clare Crawley! The Bachelorette season that people nearly forgot happened refuses to disappear from our memories. The Part 1 couple from last Bachelorette season split during the Bachelor that aired immediately thereafter. Maybe Dale was having difficulties monetizing officialdalemoss.com and needed to extend his time in the limelight, but he's back with our favorite Bachelorette Who Does Not Care About Production Schedules. Since people are reading your IG posts again Dale, don't forget to plug unofficialdalemoss.com, along with your "official" site of course.
Who? Oh… yeah, that was a thing that happened too! Good for those crazy kids. 
Well, that's it for the… oh, right. The episode! We haven't talked about Katie!
Per RRR tradition, the first episode is mostly posting pictures of the guys Katie gave roses to, in the order that the show showed them receiving roses. So we will do that.
But first, let's talk about Katie. Katie Thurston made a very rare leap from being "the vibrator lady" on the first night to a fan favorite for… not being terrible in the house… and that was enough for her to become the next Bachelorette. In so doing, she also earned the coveted RRR endorsement, though like the NYTimes endorsement, she had to split it with Amy Klobuchar. Kidding! Don't @ us, President Klobuchar!
Unlike the last season, where the Bachelor decided that only one thing was worth knowing about Matt James (he's Tyler Cameron's Black friend) – we actually get to know something about Katie beside the storyline from her season (she's sex-positive and not a fan of bullying). We learn that Katie's parents divorced when Katie was a baby, leaving Katie without an example of what a successful marriage looks like. She grew up poor and moved around a ton – landing at five different elementary schools. And unlike Matt, who seemed like he was either starting or ending a Peloton session during his season, Katie is not about bikes. Not the stationary ones or the real ones. I'm hoping production does for Katie what it failed to do for Matt – present her as a three-dimensional character. This opening montage is good, but the number of mentions of sex toys and the term "sex-positive" during the rest of the episode does not bode well for the rest of the season. Also, I don't think we found out what Katie does for a living, but maybe aspiring influencer doesn't really work that well with the Franchise's target demo.
The show essentially refused to mention Matt James, which made it seem like Katie was just some random civilian that likes to say "vibes" a lot. To be fair, she wasn't really a contender on her season and so there was no heartbreak to rehash. Also, as previously noted, for reasons unrelated to Katie the show is probably not going to talk too much about Matt James or the guy who used to host the show.
Hosting duties were handled by the team of Tayshia Adams and Kaitlyn Bristowe. They arrived at the resort in a convertible in what I think was an homage to Thelma and Louise. Katie seemed not to know if there was going to be a host at all, and when she was standing outside waiting for the limos, Tayshia and Kaitlyn creeped up on her like they were Colton planting a tracking device on a car. Fortunately, it was a happy reunion and the two veterans of the show gave Katie a little advice. Other than that, their duties essentially consisted of telling the men to gather for a Rose Ceremony and then reminding the men what happens if they don't get a rose: "gentlemen, if you do not receive a rose, you quarantined for nothing and your friends will make fun of you forever." I assume, I didn't take it down verbatim. 
The night was generally drama-free, with the exception of an unexplained beef that seemed to come out of nowhere (or more accurately, San Diego) and will be discussed below. Katie kissed at least four of the guys, and no one cried (though the montage suggests that will change as the season progresses).
Roses
1. Greg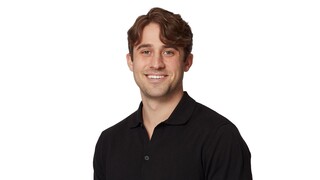 Greg seemed like the most normal guy. He's the youngest of four and already has eight nephews or nieces. He seemed extremely nervous, but Katie was definitely into him. He's so nervous that he asked if he could kiss Katie after she gave him the First-Impression Rose. So we know that reading the room is not a thing he's good at. Something else he's not good at is "dreaming big dreams" (which is some word art our 4 year-old has in her room). According to his bio, "Greg dreams of seeing Lebron James play basketball in person" I don't know about you, but my dreams usually don't involve things that can be purchased for $40. He also wants to have six kids. I want to have a sweet home theater with surround sound and a screen that magically drops down from the ceiling. So I guess what Greg and I have in common is that our dreams involve other people doing the necessary work. 
Out of the limo Katie said that Greg looks like her ex-boyfriend. I assume that guy watched the show and was a bit unsettled that Greg got the rose. I hope the season contains many more references to this ex, each increasingly insulting: "Greg looks so much like my ex, but he doesn't smell like a dog's barf." "Greg looks like my ex, but without all of the Hello Kitty tattoos." "Greg is just like my ex, if my ex were allowed to get within 500 yards of a school." "Greg is like my ex, except Greg didn't break into the Capitol on January 6." 
2. Tre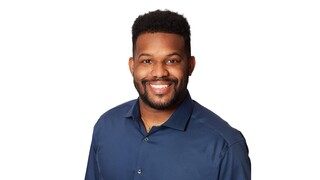 Tre seemed lovely. He arrived buried in a ball pit in the bed of a pickup truck, and in his intro told us that he "knows forty digits of pi." Here's the thing, that is a lot of digits! But also, if that is one of your defining features, it is not enough digits! If someone says "I once bowled a 200" you would say "wow, great game!" If they introduce themselves as "hi, I'm Tre, a thing you should know about me is that I am a really serious bowler" then you would expect… more. 
Tre has real "Tom Hanks in Big" energy, in that he seems to be a child living in a man's body. Katie's take on him out of the limo was "good vibes" and I think that is also probably the first tag line for the season that ABC put on its brainstorming whiteboard. Or slack channel, since, you know, pandemic. Tre's bio says he loves brunch and book club, which undercuts the Big theory a bit. But he seems lovely and I am happy he is probably sticking around for a bit. Both for me, and also for him, as Tre is "irrationally afraid of piranhas," and New Mexico is probably a decent place to hang out that is very safe from those Amazonian killing machines. 
3. Michael A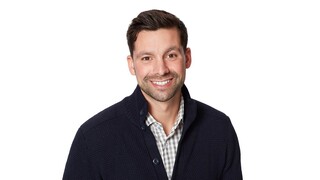 As far as it's been revealed on tonight's episode, Michael is the only single dad on the show. His limo exit was wholesomely funny, as he gave Katie a watch that he described as a family heirloom, before laughing and sharing that he got it at the airport. He tells Katie that the watch symbolizes that life is short and he's ready to capture that time with her. During the cocktail party, he shared with Katie that his life revolves around his 4 year-old son James, who he gets to FaceTime with every day. As stated in his entrance, Michael isn't here to waste time, and asked Katie about how she feels about kids. Katie says that she's open to everything, from not having kids, to becoming a step-parent – which is a good thing to say when you're about to date 30 dudes you don't know. Michael has a sad backstory, which I imagine we'll hear at some point.
4. Thomas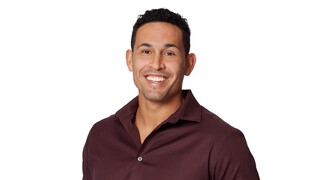 Thomas was the first one out of the limo, and seemed to be pretty into Katie. He said he had "deep admiration for" her, and she said "are they all this handsome?" after he headed into the resort. Thomas is from San Diego, which is a great city in Katie's natural time zone (she is from Seattle). I don't think we got a real good idea of what Thomas is like, but based on the limited evidence I think he is… kinda basic? Like, his bio says he is looking for someone who is "beautiful, athletic, [and] mature." Weird! Most guys hate those qualities in a woman! He also likes food and seems to follow The Rock on instagram. So he's a real maverick. 
I hate food and follow the Brooklyn Brawler on IG. 
5. Garrett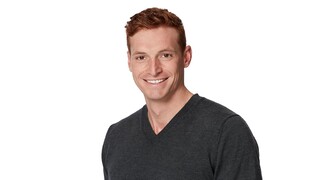 This franchise has not had a good history with Garretts. I'm still suffering from PTSD from when Becca "Biden My Time" Kufrin got engaged to MAGArrett during her season. This Garrett received minimal screen time during the episode and his bio does not suggest a long stay on the show. I need to save my typing energy for later – on the off chance we'll need to write another 75,000 word essay later this season about Chris Harrison's shenanigans.
If there is one thing this blog is not known for, it is brevity. 
6. Connor B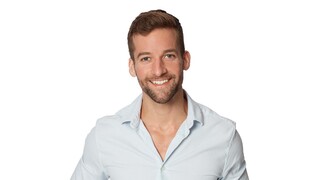 If Katie's journey from "vibrator girl" to Bachelorette lead was an outlier in the history of the Franchise, Connor B's journey from "wore a weird cat suit and pretended to be a cat" to "sloppily made out with the lead on the first night" is another shocking upside surprise. Connor B is a math teacher at a junior high, and now all of his students know that their teacher is a weird kisser (I hope this is how they found that out). Also, his cat whiskers, drawn on with a marker, smeared all over Katie's face. Trust me when I tell you that the Connor B-Katie connection is very sweet in theory and kind of unsettling in practice. 
Connor B really picked the right season to go with a weird costume gimmick, because Katie loves cats and apparently doesn't mind over-commitment to a bit. From the bio we learned that Connor B claims that a dealbreaker for him is people who are mean to waitstaff because he hates bullying. And good for him. Though if my recollection is at all accurate, eighth grade is not a good place to hide out from bullying. Nor is the Bachelorette. 
I'm the opposite from Connor B – I love people who are mean to waitstaff. If you can't be mean to people barely making minimum wage, who can you be mean to? Umm… bloggers?
7. Andrew S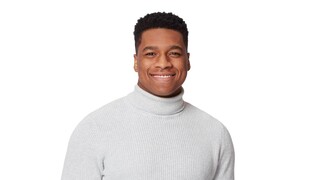 Andrew S tried a fake British accent with Katie during his entrance. This is very original – maybe he'll try to play the guitar and sing a song for Katie to try to impress her next. For whatever reason, Katie seems like she's into it, and even returns the favor with a British accent toast during their one-on-one time. She didn't believe Andrew's story that he flew over from Europe during a Pandemic to be on the Bachelor – and she was right, Andrew S came over from Chicago. According to his bio, Andrew plays football in Europe – and before you get too excited and start plugging him into the midfield alongside Christan Pulicic and Gio Reyna, he plays American Football in Europe. An American playing American football in Europe means quite the opposite for the player's relative skill level than an American playing football in Europe. I learned this from John Grisham's book Playing for Pizza and from watching USMNT's pantsing of Mexico last night. 
I didn't really mind Andrew S, but I suppose if you reframed things just slightly you could say "Andrew S hopped out of the limo and immediately lied about his background and engaged in cultural appropriation."
8. James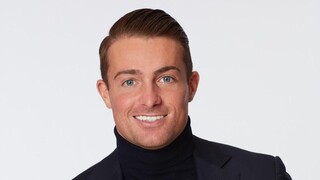 James showed up in a giant gift-wrapped box and refused to pop out. He was just wheeled into the resort. James was "Box guy" to Connor B's "Cat guy," though we did not see the two interact much. But if they had, it would have looked something like this:
James spent a good chunk of the show in the box, before two of the guys wheeled him into a room with Katie. When James emerged from the box, he had a real DiCaprio-as-Gatsby thing going.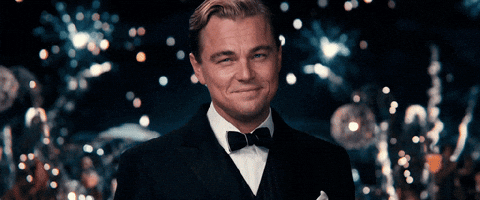 Luckily for James, he is good looking, and Katie seemed into it. This could have gone much worse, and my suspicion is that some of the guys will regret facilitating the gimmick. They should have just wheeled him off into the desert. OTOH, maybe they were expecting James to be Gwyneth Paltrow's head? 
9. Justin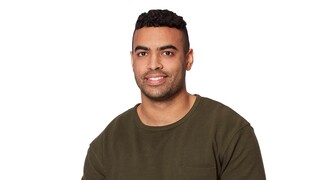 He described himself as an "investment sales consultant" – which basically describes every guy on Twitter blabbing about cryptos in the last year. But before Justin starts word-vomiting about Dogecoin to Katie, he's going to talk about his affinity for painting. Justin has painted since he was five, and in a huge surprise, he painted something for his opening night. it's a heart made out of roses. How original. He explains to Katie that there's a void in the middle, and he's going to hope to fill that void on this show. Next time you think that these guys are just trying to become influencer, think about Justin. He's not about those IG followers – he's about filling that void in his painting. I bet he doesn't even have an IG account.
Oh Nevermind.
10. Quartney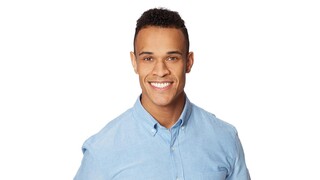 Quartney's bio says he is a "nutrition entrepreneur" from Dallas. I sure wish this blog had a correspondent out that way who could sign onto whatever MLM that likely refers to… No Thank You! Quartney's bio also says scuba diving is "at the top of his bucket list." Bad luck to be a really-handsome guy on the Bachelorette during the final(?) quarantined season. Because I doubt he will be able to check that item off his list if it happens in the pool at a Hyatt. 
11. Karl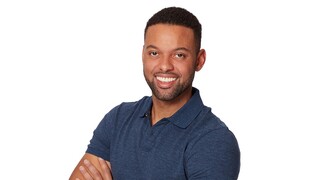 Karl is a "motivational speaker" from Miami. Whenever I think motivational speaker, I think Tony Robbins – so naturally, I'm going to think Karl is a scammer until he proves me wrong. This guy looks like Will Smith and presents Katie with some sort of a storyboard where the plot is he's going to be rescuing Katie because she's a princess. If "motivational speaker" is strike one, this damsel in distress portraiture is strike two and Jacob DeGrom is staring in for sign. 
Karl weirdly developed a beef with Box-guy James before he even left the box. I don't understand how, but Karl took great exception to a talking box.
12. Mike P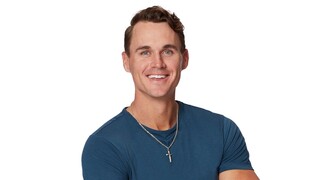 Mike P is probably going to just be "Mike" because the other one is a "Michael." His dream is to visit 100 countries. That is doable, but not easy like Quartney's dream of scuba diving. And Mike P is also like Quartney in referencing his religious faith in his bio. It appears the producers liberally (or conservative-ly) stocked Katie's cast with several people who identify as religious. Possibly assuming that those beliefs will create drama with Katie, who they have worked very hard to convince us is "sex positive." "She is X, so let's put her with Y" is a classic show trope, most terribly employed on Rachael Lindsay's season when "X" was "Black" and "Y" was "Lee the big 'ol racist." Mike P has also never had sex, so presumably that is going to come up at some point. 
Does this mean Mike will come out later and lead a Netflix show I will never watch?
13. John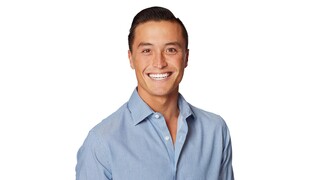 After John's unmemorable limo entrance (something about being in a dream) – Katie turned to watch John walk away and whispered a bit too loudly – "that's my type!" We then did not catch any meaningful interactions between John and Katie the rest of the night. So either Katie's type is just "hot" and that included nearly everyone in the cast – or that their conversation was a total dud. I'm betting on the latter. John loves going to EDM shows and jumping out of airplanes – and I'm already exhausted after reading two lines in his bio. 
14. Kyle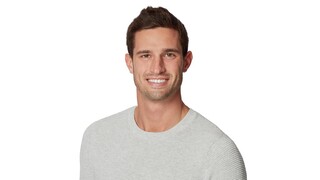 I legitimately did not remember Kyle, but out of the limo his gimmick was pulling a pair of underwear out of his pants. I think his joke was saying "I'll be brief" but it was pretty lame and I'm not going to go back and check. Kyle's bio says that he idolizes Steve Irwin. I hope he is going to do the accent and wear the outfit for the rest of the season. Which for Kyle probably isn't too long.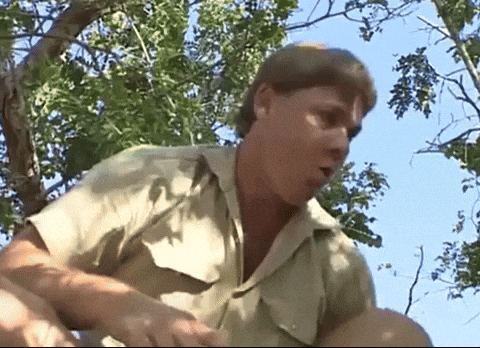 15. Andrew M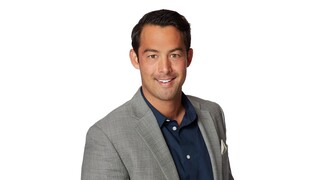 What you need to know about Andrew M is that when he "graduated from college, he 'Tebowed' on the stage." That means that he either tried and failed at several different career paths, or he kneeled and did a praying pose. I could write another 10,000 lines about performative piety but I'll leave that for another day. Suffice it to say that I'll be stunned if I'm a fan of Andrew's by the end of his run on the show. The only interaction we saw between him and Katie involved Andrew offering to teach Katie how to swim (Andrew is a water polo coach). Katie's reaction looked a lot like this:
16. Josh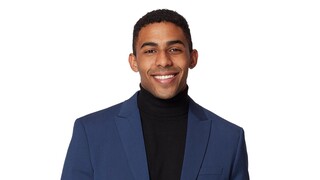 Josh didn't do much in the episode. He initially impressed me with his ability to add to 100, saying he was "60% optimistic, 20% excited, 20% nervous." Which is not saying much, but on this show it makes Josh the math guy. 
17. Connor C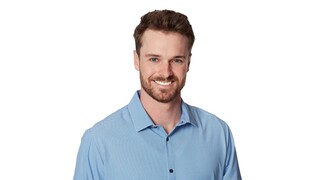 Until I saw this entry – I did not realize there was another Connor on the show other than CatMan. I suspect his stay on the show will not be long. Here's a quote from his bio which tells me that Katie will not be picking him – "Finding someone who has the similar religious beliefs to him is very important to Conor C. because raising his future family in the church is a huge priority." On this show, if religion is important to a person, you will know it within two episodes. We've seen a whole season and an episode featuring Katie and I have no idea what religion (if any) with which she identifies. Connor C, I think you came on the wrong season.
18. Brendan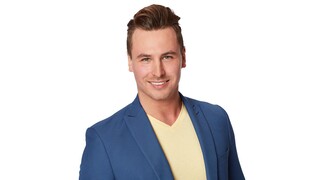 Brendan is our Canadian and our aspiring firefighter. Surprisingly, Canadian firefighter is a successful archetype in the franchise. Kevin from Bachelor Winter Games and Paradise and Bachelor Canada was a firefighter. Brendan brought or convinced the producers to procure a bunch of plastic sticks and pucks and a few goals, and then a bunch of dudes in suits started a pickup game of resort street hockey. 
19. David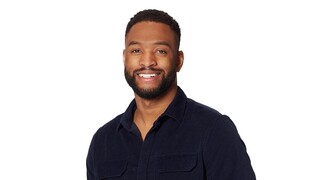 We saw him make a joke about a New York minute but otherwise didn't get to know David during this episode. None of David's factoids on his biography was interesting – surely a sign that we won't be seeing too much more of this guy. 
20. Aaron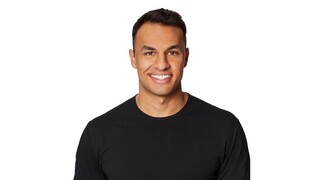 We didn't see much about Aaron, though we did get a very confusing interaction between him and Cody. Aaron essentially pulled Cody (and a camera person?) aside to explain that he just hates Cody. Cody is a Zipper salesman from San Diego and Aaron is an insurance agent from San Diego and I just assume there was a zipper-related insurance dispute that will define the season. Or… the show cast two dudes from the same town that hate each other and made Katie keep them around long enough to see if they will fight. 
21. Christian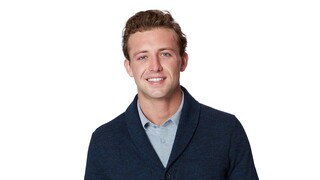 The only part of his personality that Christian got to show during tonight's episode was his Boston-ness. Some might say that's not a personality trait – but those people have not seen Good Will Hunting. Christian could have stayed in Boston selling real estate, but off he went to New Mexico because he's going to see about a girl.
What we really need to know is whether Christian likes apples….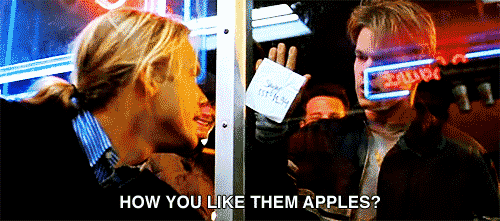 22. Hunter
Hunter is the second confirmed father, though we learned it from the bio and not the show. Also, he misplaced his laptop once at a repair store in Delaware. I'm not getting attached to Hunter. 
23. Cody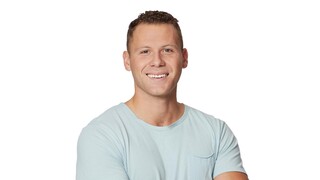 Cody's favorite TV show is Jersey Shore – I think we've solved the mystery of why Aaron hates Cody. If you are still into gym tanning laundry and "smashing grenades" in 2021 – well, I'd probably hate you too.
Cody's limo gimmick was to bring a blowup doll of a woman. I suppose he thought there was some symmetry between Katie bringing a vibrator in her entrance, but… they don't seem like the same thing? I mean, a fleshlight would be a better comp. And I think if Katie had brought a blowup doll to meet Matt James, she also would have gotten the final rose on night one, AKA, "the producers have a plan to humiliate you" rose. 
Going home were seven dudes we learned very little about. Jeff arrived in an RV, which seemed like a Breaking Bad reference (very on-brand for New Mexico), but failed to impress Katie with the actual RV, which Katie described as "very lived in." Also departing were Austin, Brandon, Gabriel, Landon, Marcus, and Marty.
The biggest loss is definitely Brandon's hair.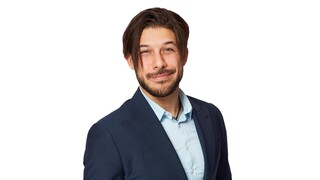 Was he a magician, a pickup artist, or a 17th-century vampire? We will never know.