Welcome back reader! It feels like just yesterday that Tayshia and Zac got engaged. But actually, we blogged about that thirteen days ago. And who can blame us? The demand is high for the most widely-read Bachelor blog on these Internets. Oh, you think there are blogs with more than a few dozen readers on a weekly basis? Not true. I tasked George earlier in the day with find the extra 23,245,548 readers that would make this blog the most popular in Georgia, if not the world. By the time you reach the end of the blog, I suspect that George will unveil why you are reading the gold standard of all Bachelor blogs – and that's a certified standard. 
We will be taking this show from La Quinta (thank goodness) across the country to Nemacolin, a resort in Pennsylvania where Hugo Chavez hides the insides of the Dominion voting machines. This is such a huge step up from the Travel Lodge where they filmed Clare & Tayshia's season. Stephanie and I actually spent a few days in Nemacolin in 2016 after seeing the gorgeous resort on JoJo's season. I can confirm that the resort has never looked better. There's also a great day-care on site where Matt James can drop off Kit if he wants to explore other more meaningful relationships (more on that later).
We get a cold open, which is a new thing for this show, at least in its recent history. We see "Katie" step out of the limo and explain to Matt James that quarantine was very difficult for her but that she brought something that got her through it. Then she showed him a vibrator. Somewhere behind a mirrorball trophy, Kaitlyn Bristow smiles and fondly recalls the one time she invited Chris Soules to plow her field after exiting her limo. Let's hope for everyone's sake that Chris is sober when he's doing the plowing going forward. 
Chris Harrison explains that Matt James became the Bachelor despite not having been in the Franchise already. Technically he was cast for Claire's season. Also Matt James is Black, and the show has never had a Black Bachelor before, something that they chose to remedy with this announcement soon after the George Floyd protests. Notably absent from the show's backgrounder on Matt James is that he lived with Tyler Cameron, a fan-favorite from Hannah B's season (they also lived with Hannah B for a bit in what was dubbed "the Quarantine Crew"). We do see Matt James's mother, and also him working out a lot. And he runs a nonprofit (with Cameron) about getting kids into fine dining I guess.
Matt also mentions that he's a commercial real estate broker. I suppose that if the two things Matt was doing pre-pandemic were selling/buying office space and going to eat at restaurants – going to Nemacolin to date 30+ women isn't the worst career move he could have made. 
We see that Matt James is in a tux for the first episode. At least he dressed up for his first day! Also he says "appreciate you" in lieu of "thank you" in the way Victor does. I assume it is a Southern thing or possibly a handsome-guy thing. 
It's the handsome guy thing – women also constantly come up to me to gush about how excited they are to see me – it feels bad when I have to explain to them that I'm not Ken Jeong. Matt James' instagram handle is MattJames919. I spent a few years in the 919 area code watching basketball games – so I'm assuming Matt and I share both good looks and common roots. 
Before the women arrive, Matt James asks Chris Harrison for some pointers. In (I think) the room where JoJo's also-rans hung out while she made out with now-fiance Jordan Rogers. While chatting with Harrison, Matt James raises the possibility that he will be expected to pick a Black person, though not in so many words. Matt James says he doesn't want to piss off Black people or white people by not picking someone from that group. Though I think his concern that white people would be offended if he doesn't pick a white girl really misunderstands the way that works. White-people-prone-to-being-offended generally don't get upset that Black men won't date white women. 
I wish Matt had been more explicit about what he means by those expectations. It's never comfortable addressing race directly – but Walter White would not be impressed with this half-measured way in which he's discussing what it means for him to pick a Black woman vs. a woman of color or a white woman. It took ABC 24 seasons to cast a Black Bachelor – let's not talk in hushed tones about what those expectations are in the one season where we can discuss them, or what those expectations mean to Matt and how he will be navigating his season. Maybe this will change as the season gets going – I'm hopeful. 
Matt James also says he has never been in love. This whole exchange feels pretty forced, but I suppose they had a limited amount of time to introduce this guy to America, and these are the things they want us to know: Never in love, does not want to anger any particular race. Got it!
What comes next are the limo entrances (with the usual gimmickry) and then a vicious fight for face-time with the lead. There will be a first-impression rose, and then a rose ceremony. We'll try to hit the highlights of the first-night drama as we introduce everyone who survived the night in the order that they received a rose. 
Matt James enters the house and the women are very excited. Possibly because of quarantine. I mean, they were pretty excited to see Chris Harrison and probably to be indoors without a mask. Matt James starts off with a prayer. He prays for everyone to have the courage to get through the show. If Ivan had done that, he'd be engaged to Tayshia right now.
That's true. You might think that with me being an atheist, that I might take issue with Matt starting off the season with a prayer, but I actually don't. I think people on this show should be more forward with their religious beliefs and what that means for them and their partner. By starting this season off with a fairly innocuous prayer for courage and expressing gratitude, Matt puts the ladies on notice on what's important to him, and injects a sense of urgency into the conversations for women to whom religious beliefs are important in any respect. 
Matt James also reminds his dates and everyone watching that his mother is white and his dad is Black. Then gets distracted by the vibrator, which the women in the house had dubbed "MJ" despite there being a woman on the show named "MJ." I think this vibrator deserves the first-impression rose. I hope pinning it to the vibrator doesn't affect its usefulness for its original purpose. True story, I am not an expert on vibrators. 
What follows is a whirlwind of activity. Some women talk to Matt, some don't and are really bummed about it. There are gimmicky things like someone played skee ball with Matt James and someone else gave him sweet tea in the back of a truck. Since we don't really know the women yet, it is hard to keep everyone straight. But Matt James did kiss one lady, and that was Abigail, who also received the first-impression rose. Then the women gathered to find out which of the women quarantined to attend one party before being rejected and sent packing.
Rose Ceremony
1. Abigail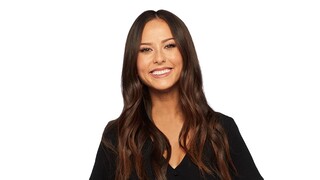 Abigail is going to last a long time on this show from the looks of it. She gets the rare grand slam from the opening episode: backgrounder, full entrance, full first cocktail party interaction, and first-impression rose. She appears to get the first legit kiss as well. Abigail is hearing impaired and thus one of the few disabled contestants in Franchise history (Sarah Herron the only other that comes to mind) and impressed Matt with her courage, vulnerability and looks. She reveals that she has an older sister who is also deaf and showed her how to be unafraid about her disability. She really displays that courage by being up front about her terrible taste in music (or her gift for ironic writing) – as her bio reads that she "loves Calvin Harris because his beats slap."
2. Bri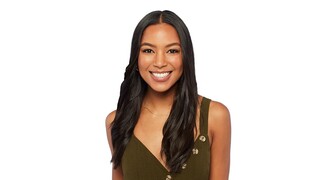 At 24 Bri is a little young for marriage but she lives in San Francisco and works for a "high-profile social media company" according to her cast bio. I assume it is Parler? Bri described her parents as a "white-passing Persian" mother and a Black father. Very similar to the experience of the dude she's trying to date! It looked like Bri was in the running for the first rose, but she beat the Rams and now the Jacksonville Jaguars get it. 
Only the Jets could lose by winning pic.twitter.com/EcKjGyRn0k

— New York Post Sports (@nypostsports) December 21, 2020
It says something about the world we live in when your bio says "high profile social media company" and it narrows your list of potential employers down to basically one. At least when I tell people that I work for the Deep State, it still means that I could work for any one of 50 agencies.
3. Rachael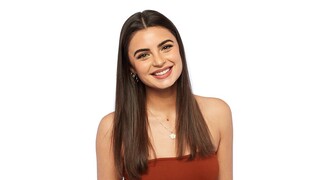 This is ABC's website graphic for Rachael.
C'mon ABC interns – do better. 
Rachael loved Matt's opening prayer and, in return, Matt loved Rachael's physical appearance. If your thing is watching hot Christians date each other, you can either stay tuned to this relationship or follow Hannah Brown's YouTube channel. If only there was a graphic designer that could look at things for them. Does this mean we aren't sure Rachael has that second "A" in her name? Could that be a typo too?
4. Chelsea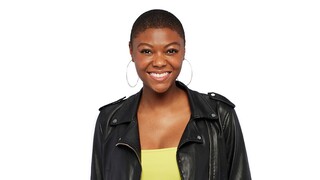 Chelsea quit her corporate job to be a runway model. She describes this decision in her bio as "outrageous" but obviously it is less outrageous than if a person who was not tall and gorgeous tried it. I mean, it would have been outrageous if I quit my job to be a runway model. Alas, I made the sane and lucrative decision to quit my job to be a Bachelor co-blogger. Chelsea didn't do much today other than wear nice clothes well and walk around… which I guess is why she is a runway model.
Wait – what's wrong with quitting a corporate job to be the co-blogger for the most popular Bachelor blog on the planet?? Do you know something I don't know George? Do I need to send you our web traffic numbers I photoshopped downloaded from GoDaddy?
5. Sarah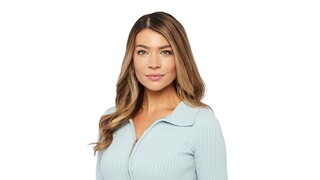 Sarah's debut on this season is – in many respects – more of an audition tape for the next season of the Bachelorette. Her backgrounder shows her rise as a news reporter, telling us sage advice like not drowning. She currently sits at number 2 in my ranking of favorite Bachelor contestants who left TV reporter jobs (after Olivia Caridi), but she has a shot at no. 1. Sarah had left her job to help take care of her father after he was diagnosed with ALS. Terminal diseases suck and let's hope watching their daughter on national TV will bring some smiles to her family. 
Sarah got the first shown sitdown with Matt at the cocktail party, while Matt was still in his robotic state. She did enough to impress apparently. Her bio says that she's looking for a man of faith who's into health and fitness. She's unknowingly named every single Bachelor lead ever, other than Arie I suppose. 
There's a good chance I have told this story before, but while I was at the law firm I interviewed a prospective summer associate who was a local-news anchor for a while. He quit that to go to law school. Actually he quit to work at a restaurant, and quit the restaurant to go to law school. It really upended my preconceptions about where local-news reporters fit in our social hierarchy. I agree wholeheartedly that Sarah is one to watch going forward. Though I suppose I might have said that about Olivia Caridi. 
6. MJ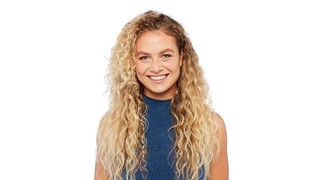 MJ took a backseat to Katie's vibrator of the same name for much of the episode. Her bio says she is a beautician and very averse to "unnecessary drama." Which suggests she has no familiarity with this Franchise whatsoever. MJ's limo gimmick was that she drove up in a pizza-delivery car (so… a car with a sign on it). Then she said "not to be cheesy" but "the way to a man's heart is through his stomach" while handing Matt James a pizza. The way to Matt James's heart is probably not through carbs, but it was cute and there was a pun.
Her listed occupation is hairdresser, which suggests that she'll be either very popular or very unpopular in the house – depending on her skill level. 
7. Serena P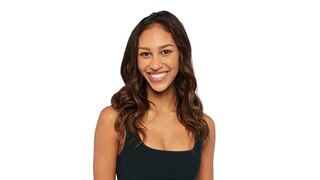 Serena P took Matt to an outdoor chess board. After Matt explained that he was a member of the chess club, Serena moved her pawn forward one space and explained to Matt that it was a permissible move in chess. So either she didn't believe Matt or is trolling him (which I'm all for). Matt responded by moving his king next to her queen. We binged the Queen's Gambit In about three nights so I'm pretty confident in saying that Matt's move was possibly illegal, but even if legal, definitely not a good one.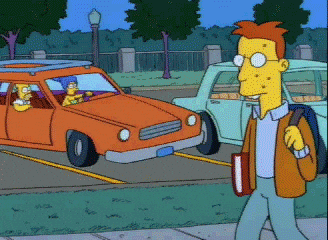 8. Khaylah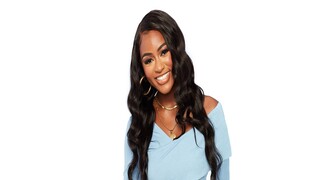 Khaylah showed up in a pickup truck. She is from Durham, which is near where Matt James went to school. They seemed to bond over some Southern stuff, which is nice. 
Khaylah gave me real Michelle Obama vibes with her speech pattern and poise. She knew about both southern sweet tea and gazpacho – if we were both on Jeopardy and the category was delicious liquids, I'd be in trouble. 
9. Kristin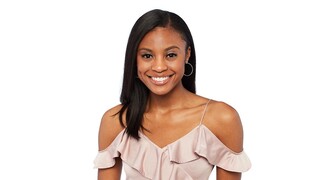 Kristin is a litigation attorney who loves Megan Thee Stallion and bad lawyer humor (her limo entrance joke was that Matt was guilty of being fine). According to her firm bio, the Harvard Law Journal of Sports and Entertainment Law published her note on "Abandoning Color-Blind Casting and Embracing Color-Conscious Casting in American Theater." In her first sitdown with Matt, she asked him what it meant to him to be the first Black Bachelor. So for the remainder of the season, I will judge their interactions through the lens of: is this Kristin doing field research or entertaining an actual relationship. 
Pretty sure Kristin was referring to WAP but wasn't allowed to say it. If you want, you can watch this video of Desus and Mero making fun of Ben Shapiro trying to make fun of that song.
10. Kit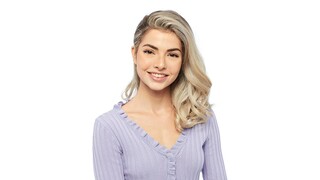 Kit is 21 and from New York. I assume there are people in New York who get engaged at 21, and that none of them are in Kit's social circle. She is a "fashion entrepreneur" and has a website and also a famous mom named Cynthia Rowley. Kit is here to raise her profile and she will do that. But it tests credulity to believe that Kit is here to get married, and would probably not be the best move for a 21-year-old whose bio says she hasn't had a serious relationship since high school. (which, to be fair, ended in 2017 or 2018). Kit arrived in a Bentley and told Matt James that "the limo gave [her] rideshare vibes." She is obviously not using Uberx. It has been a while, but I don't recall being picked up by a limo full of models while using an app-based ride service.
I thought Kit was a blonde version of Anya Taylor-Joy (Queen's Gambit) but Stephanie disagreed. When Kit blathered on about how she's the king, the CEO, and the President, I just wanted her to sacrifice a few pawns to dominate board position. 
11. Magi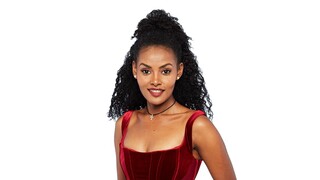 In her backgrounder, Magi explained that she came from Ethiopia nine years ago to obtain her doctorate degree in Pharmacy, and then told Matt that she came from Ethiopia JUST TO BE ON HIS SEASON! I'm hoping that when she administers the Covid vaccine, she's not going to tell her patients that they're now 100% immune and should just YOLO things. Magi is pronounced like "Maggie" and is clearly short for something much harder to say or spell. I was high on Magi before the episode, less so now. 
12. Pieper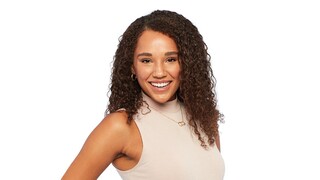 Pieper is listed as a graduate student. She is 23 and lives in Oregon near Portland. Out of the limo she told Matt James that her dad didn't want her and her sisters to change their names at marriage. And luckily her last name is James. Unluckily, her dad is also Matt James's dad. Just kidding, that was never discussed. I think Pieper missed the point of her dad's wish. 
13. Mari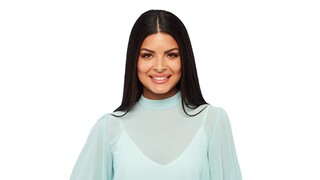 Mari is a pageant girl/woman from Puerto Rico whose conversation with Matt about the difficulty of having older grandparents in P.R. was interrupted on a tap on the shoulder from Katie' vibrator. If you were hoping for a prolonged discussion about the merits of Puerto Rican statehood, I suppose you'd have to wait until the vibrator is out of the house. 
14. Illeana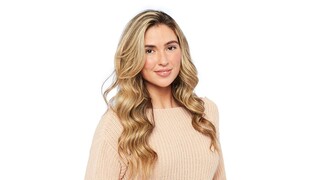 Illeana had a cringy limo gimmick. She asked Matt James if she could "put [her] balls in [his] mouth." They were meatballs. I guess? I mean. She probably could have done better than that. Especially because Katie did the vibrator joke, which is a way raunchier gimmick, and Alana (below) did the Lady And The Tramp spaghetti thing, which is a better Italian-food-based gimmick. 
15. Jessenia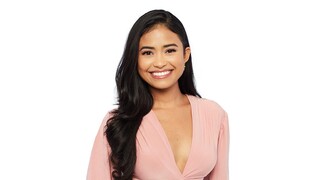 Jessenia is the season's second pageant veteran. As a former Ms El Paso, Jessenia hates men who cannot get off their phones. You got it wrong Jessenia, this is how men show love – right?
Off to Georgia with Dad! Get out and VOTE Georgia!!! 🇺🇸 pic.twitter.com/zm7Zk6l6wo

— Ivanka Trump (@IvankaTrump) January 4, 2021
16. Kaili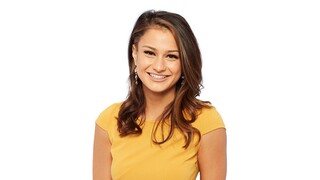 Kaili's entrance did not involve a limo. She walked up pulling a garment cart with two dresses on it. Kaili was in a bra and panties, though she had a robe on that was not closed in the front. She asked Matt James to pick her dress. Kaili's bio is heavy on running, which is a thing Matt James is known to be into (he and Tyler Cameron started a running club). Kaili seems more into running, if her bio is to be believed. She says she wants to do an ultramarathon. That is too much running!
The weird thing is that Kaili asked Matt to pick her dress because she wanted to know more about Matt, and the only question she asked him during their one-on-one time (that was shown) was "what's your favorite animal?" In the ranking of questions I would ask to get to know someone, "What should I wear?" and "What's your favorite animal?" would definitely both be in the top million. The answer to both is clearly "crocs."
17. Marylynn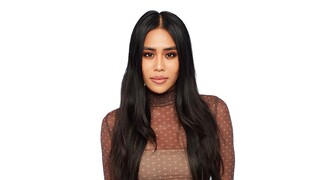 During the Rose Ceremony, Marylynn was super worried that Matt wouldn't pick her. I was super worried that I had accidentally changed the channel – I had not seen this woman on screen until then. She's big into environmentalism – so I'm guessing that she's going to balk at the helicopter dates because they are not carbon-neutral? 
18. Serena C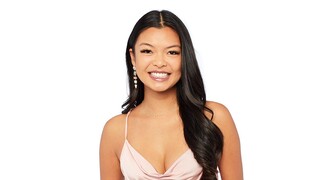 Serena C did not talk to Matt James at the cocktail party. She seemed to have a lot to say to the producers about this, but honestly I kind of assumed she was going home so I didn't take any notes on her. She's a flight attendant, I assume the producers convinced Matt James to keep her around and that they had a reason.
19. Lauren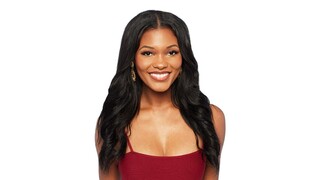 Lauren is another young published Black attorney on Matt's season, her note focusing on the over criminalization of students. I'm starting to like this group more and more. She's a Tar Heel who works as an attorney for a Liberty Mutual affiliate, and I'm hoping she sticks around and talks some ACC football with Matt. After this bowl season, we all know that the ACC is where it's at if you're looking for the best of the best.
20. Sydney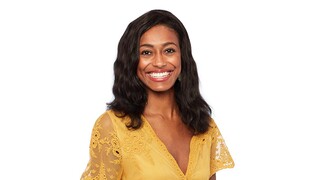 My notes on Sydney were "marketing, Nashville." I suppose if one were to sum up a Bachelor contestant in two words, those would be good ones to choose. Nashville is a hotbed for young pretty people. "Marketing, Nashville" is the Bachelor-contestant equivalent of "trainer, Miami" for the Bachelorette or "thirty-one, FedSoc" for the 5th Circuit Court of Appeals during the current administration.
21. Alana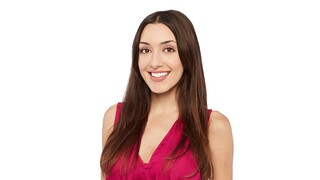 Alana's dream job is to be a Michelin restaurant critic. Why not dream high I suppose? We got some good food at Nemacolin – let's hope the resort restaurants can live up to Alana's standards. Alana may technically have kissed Matt James first because she brought some spaghetti and they each slurped the same noodle until they kissed a la Lady and the Tramp. Kudos to both of them for cheating and having half of a noodle. There are carbs in there!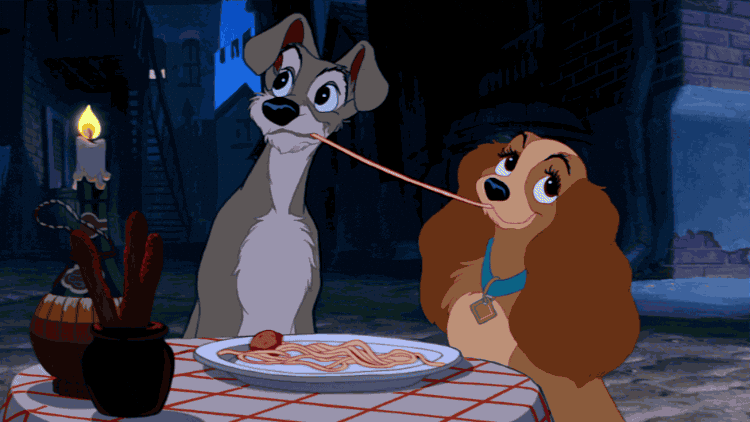 Alana and Anna wore the same dress, which I assume was awkward. They also stood next to each other, so it is entirely possible Matt James only likes one of them. Or none of them, at this stage of the ceremony.
22. Katie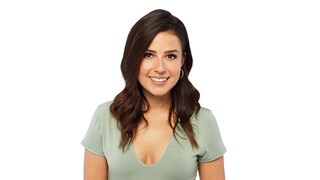 Katie as mentioned before, Katie brought a vibrator to the party. She seemed pretty fun, though near the end of the rose ceremony she looked like she wasn't excited to travel cross-country (she lives in Seattle) to Pennsylvania in a pandemic to quarantine just so she could go on TV as "the vibrator lady." Luckily she got one of the final roses and can extend her stay. Katie's bio says "it's all about creating the right vibe with Katie!" Kudos to whichever intern wrote that, and I hope Katie sticks around for a while and brought enough batteries. 
23. Anna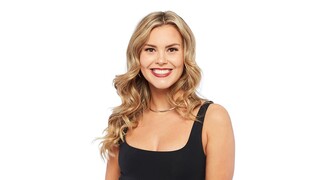 You're going to have to convince me that this isn't Hannah Brown wanting a re-do of her experience and coming back under a different name. Hannah B even got a new biography where she talks about having "once convinced a pilot to let her fly the plane over bluffs of Minnesota for 15 minutes." For the pilot's sake and for the sake of George and his family – let's hope that isn't a common occurrence. 
24. Victoria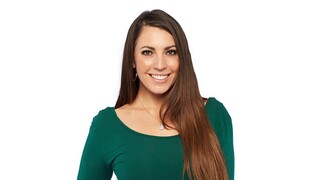 The last rose is often rumored to be a producer's pick. That is, the people making the show can keep around a few people for the lulz or whatever. And Victoria is very clearly not going to win, but is going to try to make some waves. She showed up on a litter with a tiara on, introduced herself as "Queen Victoria," and then put a crown on Matt James's head. Victoria also seemed to have been drunk for the entire night. Starting when she fell on the stairs (though maybe it is hard to get the circulation going after riding in a litter?). Victoria interrupted Kit's time with Matt James by saying "excuse me princess, but the queen is here." Kit was not super cool with this in a way that suggests both Victoria and Kit will be frustrating to blog about until their inevitable departures in the next few weeks. The biggest surprise about Victoria was how helpful she tried to be to her fellow contestants, all of whom were (understandably) put off by Victoria's whole schtick. She browbeat Amber (who did not take her advice) to just go talk to Matt James. Victoria was making good points but was so annoying about it that no one listened. Like a Cassandra or a Michael Moore. 
There were 24 roses, meaning eight women travelled and quarantined and then went home on night one. The unlucky eight included Alicia the ballerina, who even got an intro package. She will be dancing her way back to New York where her ballet career is presumably on hold due to Covid. Tough break for Alicia. Joining her are Emani, Kimberly, journalist Carolyn, nursing-student Amber, Corrinne, Saneh, and Cassandra. Ballerina Alicia cried about the great guy Matt was, even though she didn't talk to him. 
As for Matt, I'll chalk up this bland and performative showing on night one to nerves. Being the first Black Bachelor is a lot to carry and he's going to need to show some vulnerability to do it – but from the looks of things, it seems that the women (in this case, perhaps the most diverse and impressive cast in the history of the show), will need to carry this season.