We spend a not-insignificant amount of our Monday nights writing about (and trying to trick you into reading about) a television show ostensibly geared toward helping people get married that sooo often fails to achieve its objective. This week two of the couples that formed on shows that we covered in the past year have publicly called it quits. 
Clare and Dale
Remember them? From like… October? Yeah, they broke up. I suspect due to some combination of Clare being a lot to handle and Dale Moss really not being ready for the speed of the engagement (or actually all that excited to marry Clare). It appears he was trying to launch some form of media personality/instagram/non-Party-City modelling career and I suppose he thought he had done enough to support that. 
Dale launched OfficialDaleMoss.com. Just what we've all been waiting for. Interesting that he didn't buy "DaleMoss.com" which presumably was purchasable. He also didn't buy "unofficialDaleMoss.com" because I bought it and it now redirects to this blog. Some people spend the pandemic buying short-dated Gamestop options, I bought an entirely worthless URL for this one joke. Also, if you found this blog via that URL today… welcome? Sorry? Thank you? Do you want to buy that domain name?
I had always been planning to write an unofficial biography of a practice-squad player for the Packers who went on to appear in 3 episodes of a reality dating show. And now, I'll have a place to promote the book! I'm assuming I can buy the site from you for a Huber or two – right? 
Sold! To Victor, for two of the beers they sold for a dollar apiece at the campus pub during law school. 
In addition to the obvious unreadiness of Dale, there were some pretty widely-reported (though denied by all parties) cheating allegations against him. Also, he never seemed to be quite as excited about things as Clare was (including, for example, moving to Sacramento). But the producers sort of strong-armed into getting engaged so they would be able to swap out their Bachelorette after four episodes.
Chris and Bri
It had been a foregone conclusion for quite some time now that Clare and Dale weren't on the same page (who can forget the mid-season AFTR interview when Chris Harrison asked the couple what's next, and Clare yelled out "Babies!!" to which Dale's reaction was the embodiment of LOL). But what really SHOOK Bachelor nation was the announcement last Thursday of the split of our favorite couple from our favorite Bachelor singing competition show of all time – Bachelor Presents: Listen to Your Heart! 
Just as everyone was getting over the high of our President actually being allowed to use social media, Chris and Bri had to bring us down like that one day after the Inauguration. From that unforgettable first date in an empty guitar store, to a promised tour cancelled by the Pandemic, to serenading the aforementioned Clare & Dale in what was undoubtedly the greatest moment during Clare's forgettable quarter-season as the Bachelorette – our hearts rose and fell with Chris and Bri's fortunes (or was it just my heart?). 
If nothing else, it says something that the length of the post-show relationship after the singing competition (1 year) likely surpassed the length of the median post-show relationship on the dating shows in the Bachelor portfolio. 
But I know you're not really here to read about how pointless this show is – because, let me assure you, it's not pointless. This show has turned dozens of aspiring athletes and actors into legitimate social influencers. I mean, don't call a show pointless if it can turn a Party City model into "an Athlete, Model, and Entertainer that leads a noteworthy life in NYC. He is a leader in the mens fashion world and a business visionary."
Back to the actual show we are actually supposed to talk about:
The Cold Open has (H)Anna(h B) speculating that someone may have been an escort before coming onto the show. It was Chris Harrison, wasn't it?
True story: the first time I had heard the word "escort" used in that context was when an 11-year-old me, a huge basketball fan, heard on the radio that James Worthy had been arrested for getting an escort before a game against my team, the Houston Rockets.* I had no idea what the word meant so I looked it up in the dictionary and read that it's someone who gets paid for companionship. I was very confused – why is it wrong for someone to get paid for being a companion? Maybe James didn't want to tour museums in Houston by himself? Maybe he wanted someone to show him around? What the heck is wrong with being an escort? 
In retrospect, what a strange name for Ford to have chosen for a car model. 
For a long time after that, I just assumed that the Houston Police Department arrested Worthy to prevent him from playing that night against the Rockets (they failed, because Worthy still played IIRC). In the three decades since then, I think I've gotten a better understanding of the term "escort," but my feelings about whether there's anything wrong with being an escort has not. Anna appears to disagree with me. 
*Apologies to loyal blog reader (I assume) and NBA Hall-of-Famer James Worthy for bringing up that story.
While Matt talks out his fears about more people like Sarah leaving, the women at the house are busy celebrating her departure. Victoria exclaims "the trash took itself out." Katie rightfully tells Victoria to not speak ill of those absent from the house; and Victoria goes ahead Victoria-ing and says, "I'll say what I want to say." I'm not sure if Victoria was interested in building her brand on the show, but she's not going about it the same way a rational – or non-sociopathic – person would. 
Phantom Group Date
We finally get to the group date that most of the audience had probably forgotten about. We have no idea what the day-time activity was because we cut straight to the afterparty. I can't believe they just erased the actual date like it was season 2 of Friday Night Lights in my memory. I spied MJ, Chelsea, Mari, Jessenia, Pieper and Magi on the date, but that list may not be complete. All the women check in on Matt and make sure he's okay, and the only notable conversation is with Chelsea. The Black runway model shows Matt a picture of her with long hair, and then talks about the emotionally-freeing experience of shaving her head. Chelsea had been chemically straightening her hair since two years ago, and I'm glad that she got to have this conversation on national television with Matt rather than Peter the Pilot (who, incidentally, also recently split from Kelley, the fifth-place finisher on his season that he dated after things ended with both of his top two). 
I'm guessing that Peter would have told her how great she looked with her straightened hair before trying to make out with her. Matt told her how strikingly beautiful she is, made out with her, and then gave her the group date rose. While I've been hard on Matt so far this season, he's better than Peter. Of course, I would say that about almost any sentient male, except you Ted Cruz – you'd be a terrible Bachelor. 
That will always be known as the season where some guy calls Ted's final rose ugly, and then Ted decides to try to overthrow the Republic to make that guy President. Also and mostly unrelated: Ted Cruz ruined Friday Night Lights even more than its second season.
Bloody hell. This has ruined #FridayNightLights forever for me as I've realised @SenTedCruz is nothing more than a cheap Buddy Garrity knock-off 😡😡 @FNL #TedCruz #TrumpIsACriminal #dcriots #JoshHawleyIsALiar pic.twitter.com/csyXGAJSU6

— James Daykin (@rockjames) January 7, 2021
Back at the house, Victoria grabs Katie for a 1-on-1 conversation where she tries to get Katie to apologize to her for telling her to stop denigrating Sarah while shaming her for bringing her vibrator out on the first night. Um what? Katie brushes aside this tomfoolery masterfully by drawing attention to Victoria's insecurities, refusing any apology, and giving Victoria enough rope such that Victoria blurts out this line: "If I want to express myself by calling people names, I'll do that." Yes Victoria, go ahead and define yourself as someone who calls people names and see where that gets you, besides one term in the White House.
Cocktail Party and Rose Ceremony
Let's check in on this Cocktail Party:
As you see, Victoria has a real Elsa look going on and says that she'll grab Matt first because She's an Elsa and (H)anna(h B) is an Anna. I mean, setting aside for a moment that anyone who's seen either installment of Frozen (and having two girls under 8, I've seen both plenty of times) knows that Anna is the real hero, THIS IS NOT HALLOWEEN, VICTORIA!! Put on some normal clothes for once. 
Bernie, sitting two spots to Victoria's right, is unimpressed, as am I. 
Pieper, Kit, Katie and Bri all have connection building moments with Matt before Victoria reemerges on the screen. Even Chris Harrison has seen too much of Victoria at this point and interrupts their conversation to lead Matt away. 
As he leads Matt to the resort's grand entrance, the women are speculating that maybe Sarah's coming back. Nope. Chris Harrison tells Matt that there are some more women who want to meet him. Matt is basically a Bachelor robot by now. He nods, and turns to the arriving limos. 
The first (or 31st?) out of the limo is Brittany, an Andi Dorfman lookalike from Chicago. She tells Matt that she wants to make up for lost time and proceeds to shove her tongue down his throat. This borderline sexual assault move probably works better for Brittany than it would for, well, anyone else.
Brittany's bio says she dreams of taking a hot air balloon ride in Cappadocia, Turkey. True story, Amy and I did that once. It was cool. I have yet to DJ a party in Ibiza, which is another of Brittany's dreams.  
While Brittany makes her way to the hotel lobby, the women have talked themselves into a lather, foaming with contempt for the new women. Victoria asks Brittany whether she's happy being a backup, to which Brittany responds perfectly: "They saved the best for last." 
While the women already at the resort (who will later call themselves the OGs) continue to make clear their disdain for the new arrivals, four more women arrive. They are:
Michelle is a teacher from Edina, MN, who impresses Matt by not having a Minnesota accent – and I'll leave it here since George covers all things Minnesota in this blog (this did not work out well for him during Becca Kufrin's season). It did not! Michelle played basketball at Bradley and lives in Edina, which is a suburb of Minneapolis. Edina is somewhat notorious among the Minneapolis suburbs for its hockey prowess and, shall we say, the wealth of its residents. People joke that EDINA stands for "Every Day I Need Attention" but you can substitute "an Audi" there if you want. In Mighty Ducks they refer to kids from Edina as "cake eaters" because they can afford to have their cake and eat it too. 
Ryan is a dancer/choreographer from Brooklyn (I wonder if they bumped her for Alicia, the first-night cut who was a dancer from Harlem).
Kim is an ICU nurse from Los Angeles. Kim, I respect the desire to represent Asians on this diversity-lacking show, but, please, get yourself back to your job right now. We love you – but please come back next season. Heck, I'd love an all-health professionals show where Dr. Joe can entertain you and 29 other doctors and nurses.
Catalina is a former Miss Puerto Rico Universe, who came dressed in her sash and tiara. I'm assuming she's here to sell America on the merits of Puerto Rican statehood and I'm here for it. Catalina has her own wikipedia page, which is something. 
Catalina arrives at the house, and Victoria's eyes turn even pinker/redder at the sight of the tiara. She calls Catalina over and all but rips the crown from Catalina and places it on her own head. Victoria, the cosplay is going too far. I just hope I don't find Victoria cos-playing in one of those images that the FBI is releasing from the insurrection.
Mistreating a Puertorriquena is very on-brand for her, then. 
Anna apparently recognizes Brittany because, as we learn later, the nightclub scene in Chicago is "small." George and I can attest to that. We spent an entire year in Chicago going to one bar every night with the same six or seven people. Anyway, Anna looks ready to drop some dirt on Brittany, but she holds her fire during the cocktail party.
Matt spends some time with the new arrivals and before handing out the roses, advises the women to "Trust the Process." Thanks Sam Hinkie.
The ridiculousness of the addition of new people after three episodes is slightly undercut by the fact that they did the same thing on Tayshia's season. But a conspiracy theorist would say… well, let's not go there. A person suspicious of the show's producers might assert that they had a storyline they wanted to get to involving one of the women that was not actually cast on the show, so they decided to shoehorn that story into the season during what might otherwise be a relatively less salacious stretch of episodes.
Following the introduction of the new people, it is time for the rose ceremony. Already with roses are:
1. Rachael (from the erotica group date)
2. Serena P (from the charcuterie date)
3. Chelsea (from the phantom group date that we never saw)
The rest of the roses go, in order, to:
4. MJ (hairdresser and flag capturer)
5. Pieper (grad student from Oregon who has been out of the mix thus far)
6. Bri (teen mom's daughter)
7. Magi (from Ethiopia)
8. Michelle (one of the new ones, she's a teacher from Minnesota and a former college basketball player)
9. Mari (best flag capturer on the losing team)
10. Ryan (one of the new ones and a dancer)
11. Kit (she's very young)
12. Serena C (they still have not talked, but she talks to the cameras a lot about how she never gets to talk to Matt James)
13. Abigail (she has a cochlear implant)
14. Katie (we like her so much!)
15. Victoria (uhh… she is the worst, especially if you are a Publix)
The Bachelor's Victoria Larson Was Arrested for Shoplifting in 2012​ https://t.co/zXmk5XCRDn

— People (@people) January 22, 2021
16. Lauren (she's a lawyer)
17. Brittany (another of the new ones, they kissed already)
18. Jessenia (former Ms. El Paso)
19. (H)anna(h B) (some people told her that Brittany is an escort)
20. Catalina (Ms. Puerto Rico Universe, who managed to get her tiara back from Victoria before the ceremony)
Tough breaks for Khaylah, final new girl Kim (an ICU nurse on the Covid frontlines! Justice for Kim! Thank you for your service!), and Kaili (she showed up in her underwear on the first night). Poor Kim fought Covid all year, went to quarantine for a couple of weeks in Pennsylvania, and then got sent home after about an hour. She deserved better!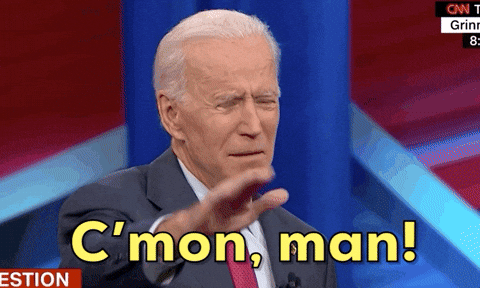 Catalina gave the toast, which is odd but better than Hannah B's infamously bad toast. I guess Ms. Puerto Rico > Ms. Alabama in the toasting department. 
Obstacle Course Group Date
The first group date card arrives for Mari, Bri, Abigail, Brittany, Ryan, Catalina, Magi, (H)anna(h B), and Victoria. Three of the new women will be on this date, and the card says "Let's fall in love."
Also on the date is Ben Higgins, a former Bachelor who is apparently free to fly to Pennsylvania and quarantine. Ben Higgins got engaged to Lauren B (the OG Lauren B) who is now married to Chris Lane, a country musician of some renown. Ben and Lauren had a season of a show together on Freeform. Ben famously told both of his final two that he loved them. The other one was JoJo Fletcher, who became the Bachelorette and is now engaged to Jordan Rodgers. They have a show together, and she guest-hosted during the Clayshia season. Jordan Rodgers has a brother in the NFL and whose coach really should have gone for it on fourth-and-goal in the NFC Championship game. You owe me an all State Farm Super Bowl, Matt LaFleur. 
This date will feature the "Fall In Love Obstacle Course," which is one of a small handful of date types that the producers have figured out how to run in a bubble. The course will involve rowing giant pumpkins across a pond. Seriously, they are huge pumpkins that have been hollowed out. As a veteran of the Minnesota State Fair Ag Building, I can say confidently that these are big pumpkins. After crossing the pond, they must put on a squirrel costume, dig in some leaves for an acorn (with their name on it), drop an acorn into a bucket, and then run to the finish line. Mari won, it appears that maybe (H)anna(h B) hid Brittany's acorn. Also, Magi never figured out the pumpkin boats, and she might still be stuck in the middle of that pond. 
In this moment… we were ALL Magi #TheBachelor pic.twitter.com/0lIiEknSzq

— Brett S. Vergara (@BrettSVergara) January 26, 2021
(H)anna(h B) gets time with Matt James, and gets interrupted by Brittany. This is a suspicious pairing because he has not talked to (H)anna(h B) before and because (H)anna(h B) and Brittany both live in Chicago. A large city where I lived for three years. At no time did anyone forward me the profile of a model with a warning that she might be an escort. Which is apparently a difference between me and (H)anna(h B). Because (H)anna(h B) claims she had been warned that Brittany is an escort. 
The closest I came to being "warned" about an escort in Chicago was being forwarded the link to this story about an attorney in Chicago who worked as an escort for DVDs and office supplies. I'm all about the dignity of sex work, and that's why I was furious upon reading that story. How dare someone try to pay for actual work with DVDs? And office supplies?? Let it not be unsaid that the fight for 15 should extend to sex workers as well.
(H)anna(h B), maturely, tells Brittany that this is the rumor she has heard and Brittany denies that it is true. Problem solved? Oh, no, actually Anna said this in front of everyone else on the date (after having told Victoria, of all people). So, you know, not a great look for our girl (H)anna(h B). But real win for whichever random Chicagoans decided to accuse Brittany of being an escort to Anna. They probably didn't expect it to be literally broadcast to the entire country. If we are serious about taking giant megaphones away from people spreading dangerous rumors with no evidence, (H)anna(h B) should lose her Twitter account too, right?
Katie takes Brittany's side, as do, oddly, the new girls. Apparently when you arrived at the house is correlated to whether you believe random Chicagoans about whether Brittany is an escort. I don't want to blow this out of proportion because I am sorta "meh" about whether I care if Brittany was an escort. But, you know, you probably shouldn't fucking say that on television if you have no idea if it is true. "They hung out with some rich guys in Chicago" is not dispositive evidence of prostitution unless you are (H)anna(h B) or this lady:
The education board candidate who called Obama a gay prostitute loses Texas runoff. https://t.co/n86B2xSMCz pic.twitter.com/asmxCI3HRc

— USA TODAY (@USATODAY) May 25, 2016
Michelle One-on-one
New girl Michelle gets the one-on-one date and everyone is really happy for her! Kidding, they are all furious. Especially MJ and Serena C and (H)anna(h B), the Greek chorus of people who are perpetually waiting to talk to Matt James. 
The date is an "extreme scavenger hunt." Not that extreme, as it seems to just be an excuse to use the Nemacolin zipline course and a Nemacolin hot-air balloon. The balloon, as per this season's convention, drifted right past a balcony full of Matt James's other girlfriends. Michelle seems like the most promising of the new women. If she played her cards right, Michelle might even be teaching her class over Zoom during the weekdays.
The only other relevant takeaway from the date is that both Matt James and Michelle want to have three kids. They managed to figure this out between not-extreme scavenging. After the hunt, they went to someplace called "Woodlands Auto Services" which appears to be a classic-car garage at Nemacolin. They ate dinner there. Or rather, sat in front of food. Because people don't really eat on this show.
Michelle and Matt James have a short conversation about Michelle being a teacher. Michelle appears to live in Edina, but she teaches in Bloomington. Bloomington is where the Mall of America is located. Michelle says she is "constantly thinking about [her] students" with the pandemic "and George Floyd." Yeah, I imagine that was difficult. Michelle says that the parents of her students wanted them to "have this conversation" about race in America, and this reflects well upon the parents of her students. Michelle tells Matt: "people don't necessarily remember what you say but they for sure definitely remember how you made them feel." Matt James identifies the quote as being "Maya Angelou," and that is a good look for him and impressive to Michelle, who admits it is one of her favorites. Only… there is some debate about this quote, and it appears it is probably not actually something Maya Angelou said. 
The guy who appears to have said this quote was a high-ranking official  in the Mormon church who died before the Mormon Church reversed its race-based restriction on Black people becoming priests. So, as Winston Churchill said: "let's stop misquoting Maya Angelou."
That definitely isn't a Maya Angelou quote. pic.twitter.com/07QL8WnJCF

— Dave Itzkoff (@ditzkoff) April 7, 2015
Maya Angelou delivered the welcome speech to my freshman class at college at orientation. I was such a dumb 17 year-old that the only thing her speech made me feel was being unprepared for the next four years, and that I couldn't wait to hear from Mike Krzyzewski that night when he was supposed to talk to the freshman class about that year's basketball team. You can see what my priorities were like back then.
Michelle definitely gets the rose and perhaps most impressively, she makes Matt James look better than he has looked all season (with his shirt on, at least). They leave the table and get into the back seat of a classic car. There Matt James asks Michelle to "draw me like one of your French girls." 
Boxing Group Date
The next date card is for Katie, Pieper, Serena P, Rachael, Kit, Chelsea, Jessenia, Lauren, Serena C, and MJ. It asks "Are you willing to fight for love?" The answer for at least eight of them is "sure?"
Matt James chops some wood, puts it on a sled, attaches the sled to his shirtless body, and then runs up a hill. Like you do. This is a reference to Rocky training to fight Ivan Drago in Rocky IV, a movie that no one on this show has seen. 
Mia St. John is their guest instructor. She is a boxer and here to teach these women how to box. They will be "in front of a live audience" which, as we know, is their roommates. Also, in addition to a classic-car garage and a zipline course, There is a boxing ring at Nemacolin. Wells Adams is guest announcing, and I wonder if he and Ben Higgins got paid their full appearance fee despite being on camera for like thirty seconds apiece. 
They show us four bouts, but they look fairly brutal. Katie faces off with Jessenia first. This is not a fair fight, Katie is taller and kinda demolishes Jessenia. Also, no one threw a single body punch. 
Serena C faces off with Kit in the second match. Serena C has the reach advantage and uses it, and Kit takes the L. 
Rachael v. Pieper is appears to be well fought, though we never see who won. This is too bad because it was probably the best matchup. I am going to buy the rematch on PPV.
Serena P actually appears to almost get knocked out by Lauren, who also punches her in the throat (!!!) and in the nose, which causes the ref to finally end the carnage. This a fight does not reflect well on the Nemacolin boxing commission. This was supposed to be an exhibition!
All of the fights that we saw the outcome for were pretty predictable. This only made sense if you seeded and wanted to give your favorites a path to the final four. Alas, there was no final so no chance to see Lauren fuck up more of her roommates. 
We also don't see MJ or Chelsea fight. Which, I mean, Chelsea's a model. That's her moneymaker. 
After the boxing, Matt James has nice conversations with Pieper and Rachael, and I think we need to start remembering who Pieper is because she has been on fire this episode. He also comforted Serena P a lot as she held an ice pack to her face. 
The producers intercut footage from not-on-the-date of Victoria and (H)anna(h B) bonding over how much they hate Brittany and I guess Catalina. The women on the date also complain about the new girls, and notably Katie doesn't pile on and expresses some sympathy for their situation and tries to get her roommates to move on. 
Katie is dangerously close to being an all-time favorite contestant. Between defending herself and her vibrator against Victoria and standing up for Sarah and now the new women, she is making me wish I had bought unofficialKatieForBachelorette.com instead. Katie decides she's had enough of the bad vibes (see what I did there!) and heads outside, where she busts up a meeting between Matt James and the producers to tell Matt James that there is "bullying" in the house. Ahh… Katie, Matt James fixed all of the bullying when he sent Marylynn home! Katie also tells Matt James that there are "rumors about one of the new girls that could literally ruin her life." I am concerned that Katie has too much faith in Matt James to address the toxicity among his many girlfriends, but I like that she is trying to make things better.
If I wasn't a married 40-something with two kids, I would have slid into her DMs three episodes ago. Riley (from Clayshia's season) catches my drift. 
Oh hey! 👋

— Katie (@Ventwithkatie) January 26, 2021
The episode ends here. See you next week to find out how Matt James will disappoint Katie.