Hometowns! Our favorite episode. So easy to co-blog (welcome back Victor!). As was the case during the Clayshia season, everyone's hometown is now the resort. The contestants won't be traveling, people will be traveling to the show. In many cases these travelers are older people who are definitely at increased risk from the virus. If you think about it, it is pretty bad. So we don't!
We see Matt James working out in front of a Peloton bike. This impossibly profitable show just made some extra money. The bike seems to be working for Matt James, though I guess this isn't really an endorsement as Peloton neglected to sponsor this blog. 
Something that Matt James isn't endorsing these days is the Bachelor franchise itself. Just before the airing of tonight's episode, Matt James released the following statement (through IG, where else?):
What's most striking is his highlighting L'affaire Chris Harrison as a "reflection of a much larger Issue" and the revelation that recent events have pushed him to "reevaluate and process what my experience on the Bachelor represents, not just for me, but for all of the contestants of color." He concludes with his hope of "real and institutional change for the better." This is a sea-change moment – where the lead, during the season, has unequivocally criticized the franchise (presumably something frowned upon by the NDA). But NDAs aren't worth the paper they're printed on when pushed by landscape altering events (I believe David Dennison may know something about this). Because of statements like this one – I'm reasonably confident that we're watching the last hometown episode being hosted by dead man walking Chris Harrison. 
Chris Harrison greets all of the women for hometowns. "Don't get attached to me!" he doesn't say. It is strange to see him blissfully unaware that he is going to set his career on fire soon in an ill-considered and clumsy defense of one of them. Normally they would be in their respective hometowns in Minnesota, Ontario, California, and Georgia. But now they are together in the same damn resort they have been in forever. Chris Harrison tells the women that they have snuck several of their family members past the woke police.
Serena P will be joined by her mom, her dad, and her sister Natalya. 
Rachael will be joined by her mom, her dad, and her sister Trinity. 
Bri will be joined by her mom, her baby sister, and her best friend Bri (sp?). We'd call her "BFB" for short but… this is a spoiler I guess… we don't really see her do anything.
Michelle will be joined by her mom and dad. And she's up first!
Michelle "Hometown"
Michelle says she is excited to bring "pieces of Minnesota" to Nemacolin. In the Clayshia season, the show asked each man to create the experience of their hometown date in the La Quinta resort. Michelle is allegedly trying to do the same thing. 
Michelle tells Matt James they will be riding bikes, something she did in Minnesota while growing up. I am not personally qualified to say this as I also grew up in Minnesota, but I think riding bikes is an everywhere thing. Maybe this is just an acknowledgement that Matt James doesn't seem like a guy who eats a lot of Juicy Lucys. Fortunately Matt James has been practicing for this bike ride with his Peloton, so he should crush the biking. In the post-show outtakes we see that Matt James broke the bike dicking around with Michelle and eventually crashing into her and then going down in a heap. Maybe he should stick to stationary bicycling?
Michelle takes Matt James to a fake classroom in an auditorium. Inside are several Edina kids on Zoom. It appears there are 14 of them, and 13 of them are the race you were expecting from an Edina Zoom classroom. The Edina High School mascot is "the Hornets" because "the WASPs" would have been too on the nose. One of the kids asks Matt James "how many girlfriends do you have?" and he evades answering the question. Several of the children are wearing "Team Miss Young" sweatshirts. I assume they will direct that their appearance fees be paid to their Caymans subsidiary corporations to allow for better tax treatment. So ends the "hometown" portion.
These kids are awesome and give Matt two thumbs way up when asked by Michelle of their opinion on Matt. Our Bachelor even tells one of the kids that he will let him know when he decides to marry Michelle. The events of the last few weeks suggest that particular kid may be waiting for a while. 
We meet Michelle's mother LaVonne and father, Ephraim. Michelle tells her parents about being brought in late and dropped right into a rose ceremony. Oh yeah, that's a thing that happened. Ephraim and LaVonne hold hands throughout this meeting and seem to be quite sweet on each other. They both seem to like Matt James. Ephraim asks Michelle what she likes about Matt James and she talks about the difference he plans to make "creating hydroponic gardens in inner cities." We did not hear the conversation where Matt James told Michelle that he was going to save the world, but she seems to have believed him. Michelle tells Ephraim that she would accept a proposal and alludes to having been "in a dark place." If Michelle does not win and is in the running for Bachelorette, we will likely learn more about this alluded-to history. But tonight we do not. Other than I guess that Michelle has been in relationships before and at least one didn't end well.
Ephraim asks Matt James if he is "in love" with Michelle. Matt James evades a bit, saying he has "fallen for" Michelle but that he will tell her before he tells anyone else and he hasn't yet. Matt James says he is willing to move to Minnesota, which is bold. I mean, I live in Minnesota, it is fine. But I'm sure Ephraim didn't assume Matt James would move to Minnesota. No one moves to Minnesota to do the things Matt James wants to do, and there are schools in other states that Michelle could teach at.
George, you are selling Minnesota short. I bet Matt doesn't know about the wonderful cruises around Lake Minnetonka or the racetrack casino with the pot-limit Texas Hold'em games! I mean, has he even been in any of the sky tunnels? 
Michelle and her mother cry over the depth of Michelle's feelings for Matt James. LaVonne expresses her happiness for Michelle and support for this relationship should it become an engagement. Also, the four of them play basketball outside and Michelle's mom clearly knows her way around a court. It is cute and also Amy legitimately asked if Michelle's mom was a basketball coach. She guarded Matt James pretty effectively and if she offers to play for money, you should probably not take her up on it.
This date made me want to move in with Michelle's family in Minnesota. Can we crash? I'll bring the snow shovel I used to shovel out my driveway en route to our flight to Cancun last week. I mean, I'm 99% certain that Matt isn't moving to Minnesota with Michelle – and I LOVE driveway basketball. 
Rachael "Hometown"
The woman at the center of the Bachelor universe rolls up in a classic car, takes Matt's hand, and reminds him that their relationship has been based on "communication, honesty, and trust." Matt nods and agrees. And then Rachael whips out her phone and starts going through her history of likes on IG a blindfold and asks Matt whether he trusts her. Of course Matt laughs and says yes, and lets Rachael blindfold him. 
Boy is Matt going to be surprised when Rachael takes him to his first antebellum party. 
But maybe that date will need to wait; instead, they drive to a private airstrip, where Rachael takes off the blindfold and Matt is positively giddy, realizing immediately that they will be skydiving.
Both Matt and Rachael are harnessed to their tandem skydiving instructors and take off in a plane, where the cabin door is opened at 12,000 feet above ground. Everyone steps out and it looks like an absolutely exhilarating experience. Everything was perfect – there were joyful screams in the air, selfies all around, a picture perfect landing for Matt and his instructor. But with sky diving – one thing not being perfect kind of ruins the whole experience, and on that day – Rachael almost died. 
Damn even the Earth is trying to cancel Rachael now! 🌍 #TheBachelor #BachelorNation pic.twitter.com/9Q5o9o2Hty

— Adrian Funtimes (@AdrianFunTimes) February 23, 2021
Not only was this the second time a contestant nearly died on this season of the Bachelor (Bri falling off the ATV), this probably wasn't the best publicity for the skydiving company that jumped at the chance to do this on the Bachelor for the marketing opportunity.
I'm sure there was some nervous reviewing of the liability waivers by ABC and the skydiving company. Also, when I say this was a boring episode, I mean "except for when someone almost got legitimately hurt convincing many Americans never to skydive."
Matt makes a beeline for Rachael. I was momentarily shook as well but I had a good idea that Rachael was okay because I'm guessing I wouldn't have heard about her racism if she had died while filming her "hometown" date. Rachael is shaken up but, all things considered, extraordinarily unharmed given how bad it could have been. Matt tells her that the shock of potentially losing Rachael in that instant made him realize how much Rachael means to him. Rachael is overcome with emotion and it's pretty clear that this near-death experience has drawn these two even closer (in hindsight – this skydiving snafu may have ended Chris Harrison's career). Very Butterfly Effect! 
Before the nighttime meetup with her parents, Rachael tells the cameras that she hopes Matt will ask her dad Darrell for his blessing. So we know that while Rachael might be shedding her racism, she's still a little patriarchy in her. 
Matt greets mom (Kim), Darrell, and sister Trinity; and Darrell is definitely not impressed with the speed of the "process." Kim asks her daughter if she's seen anything negative about Matt, and she responds – "I haven't seen any red flags." Unfortunately, it appears that neither party was looking hard enough.
Darrell and Matt have a straightforward conversation, where Darrell makes his skepticism clear, and even tells us that he's worried that Rachael is too invested. When he challenges his daughter by reminding her that three other women are still here, Rachael plows straight ahead confidently, telling Darrell that her relationship with Matt is "different." 
What was decidedly not shown was any discussion about what life was like for Rachael growing up in Cummings, Georgia; what an interracial relationship means to the Kirkconnell family; and whether there will be an antebellum theme for any of the wedding festivities to celebrate Rachael and Matt. Maybe that will be discussed at the next sitdown. 
I can't decide if I think it is a positive or a negative that we see no discussion of race whatsoever even though at least four of the five people identify as being of mixed race. A far cry from when Nick Viall visited Rachel Lindsay's hometown:
After the two bid farewell to Rachael's family, Matt explains to Rachael that he did not ask Darrell for his blessing because there are three other women involved. This is a sensible thing – even if you think asking the dad (or either parent) for a blessing / permission / support is a necessary step before proposing. But Rachael is still disappointed.
Little does she know that her post-show life will bring even more disappointments. 
Bri "Hometown"
The respective arcs of Bachelor and Facebook are reflected in how Bri (rumored former Instagram/Facebook employee) got here. More than a decade ago in 2009, Ali Fedotowski left right before hometown week with Jake Pavelka so she could keep her job at Facebook, then a cool social network on the cusp of eventual global domination. In 2020, Bri quit her job at Facebook – no longer the trendy upstart – so she could pursue Matt and/or fame as a social influencer. In both cases, the women made (likely) the right decisions. No one is ever going to accuse Ali of making the wrong decision (you can't go wrong saying no to Jake Pavelka), and I suspect Bri is making the right decision here as well.
Bri tells Matt that today will be payback for when he threw her off the ATV on their first (and only) date – and that means off-roading in a jeep. Bri, ever so sensible, is doing this in a completely enclosed jeep. She's not trying to eat mud on both of her one-on-one dates! Bri tells us that she used to go off-roading growing up and the two seem to enjoy themselves before sitting down for a picnic in a pasture. 
Bri seems to have very loosely interpreted the "hometown" part, unless her hometown is a safer version of the first one-on-one date she had. Bri expresses her nervousness that Matt isn't going to meet a conventional family, since she was raised by a single teen mom who just gave birth to an infant sister. Matt connects with Bri and puts her at ease by reflecting on his family that is anything but conventional, and yet, it was the perfect family for Matt. It's clear that these two are connecting over their backgrounds – but it is unclear whether they're connecting beyond that.
In the evening, the couple meets friend Bri aka "BFB" (the show gave BFB barely any lines to make it easy for the recappers), mom Lauren, and the new baby. This appears to have been the first ever meeting between Bri and her new sister – so at least they will always have that interaction captured on camera.
Matt tells Lauren that he and Bri are connecting on a "different" level than the other women and that he "absolutely" sees Bri in his life. This may be a difficult moment for Matt's current fiancée to watch. 
The most tender moment of the evening featured Bri's conversation with Lauren – where Bri reflects on her vulnerability, her feelings for Matt, and her fear of rejection. Lauren tells her that, in a worst case scenario, they will mend a vulnerable heart together, but they will survive. And that's the type of parent-child relationship anyone would aspire to.
After they tell Lauren and friend Bri goodbye, Matt and Lauren finish with a conversation that convinced me that Bri will not be "winning." Bri, with much trepidation, tells Matt that she feels like she's falling in love with him, and Matt responds with this:
If you didn't think Rachael is winning before this – this lame response from Matt is the latest batch of absentee votes from Dekalb county (don't worry if you have no idea what this means – this joke is intended for an audience of maybe three people). 
Serena P "Hometown"
Serena P says it is important to "show Matt where [she] grew up." So she is treating this as a hometown date. Serena P says she is "bringing Canada to" Matt James. They are in a bar filled with Canadian flags and a map of Canada. Matt James finds Ontario on the map and then they play Canadian trivia. They eat some poutine and "peameal bacon" and "beaver tails" and "Nanaimo bars." They play some pond hockey and this show still has not had curling much to the chagrin of exactly one person. 
Heading to meet Serena P's family, Matt James acknowledges to the camera that he could see spending the rest of his life with Serena P. The feeling is clearly not mutual. Talia P, Serena's sister, and Serena P's parents Rasna and Bill greet the couple. The P's seem like a fun family. And not just because if I lived with them in Toronto I wouldn't have to pay for a special package to watch the Scotties Tournament of Hearts from the Canadian Curling Bubble in Calgary. 
Rasna charms us and Matt James, while Talia tells her sister Serena P that Serena P does "not seem smitten." Talia doesn't think Serena P should marry Matt James if she has to talk herself into it. The P's use a lot of Canadian words like "process" and "about" and "sorry" pronounced "pro-sess," "a-boot," and "sore-y." Rasna and Serena P conclude that Serena P enjoys her time with Matt James, but Serena P says something is "causing this deep doubt." 
This family is absolutely awesome – and I'm trying to see if we have enough assets stockpiled to convince Canada to trade us the P family in exchange for giving Ted Cruz back to Canada along with our next decade of draft picks. 
Rasna tells Serena P "that last relationship really messed with your head." Apparently Serena P's last relationship ended when her "biggest fear came true." Serena P tearfully says she just "wants to be out of [her] brain for like five minutes." We joke about this show, but you can see that it takes an emotional toll on the contestants, and Serena P is really struggling. She tells Matt James that she's having a hard time and then sends him back to a different part of the resort to ponder which of the three women he is dating will make it to the fantasy suites. 
We see Matt James sitting outside in what we are meant to believe is the next day. Chris Harrison arrives to meet with Matt James. They bro-hug and immediately talk about Serena P. Chris Harrison asks Matt James if he wants to "fight for" this relationship. This probably answers the question of why the dates are done and we still have a lot of time left in the episode. 
Matt James goes to see Serena P, and we see him knocking on her door. Matt James tells Serena P he has been thinking about her and that he has "known how [he's] felt about her for a long time." Matt James tells Serena P that he spent the most time with her and that it was "intentional." Serena P takes a deep breath and lets it out slowly, then says "we need to have an honest conversation, especially at this point." That is not promising! Serena P says that when she talked to her mom, she told her that Matt James was everything she wanted in a husband, but that Serena P doesn't have the same feelings for Matt James. Serena P says she initially thought it was fear, but "it's more than that." She doesn't like him enough! That happens! It is okay! Serena P says "I don't think that you're my person." 
Matt James reacts to this about how I would expect someone who has never been rejected to be react to being rejected for the first time while on television in his late twenties. He says "umm… I don't know. It sucks to hear that." Matt James says he "wants what's best for" Serena P, and "if that's not [him], that stinks." He said "stinks." Language!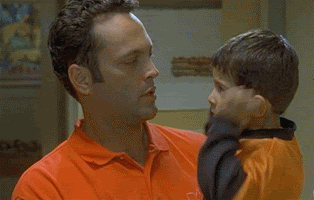 Matt James says "you don't have to say or do anymore." In the history of guys being rejected by a girl he likes, few have handled it better than Matt James. Sure, it helps that he has three other girlfriends and cameras on him at all times, but still. 
Very Dramatic Rose Ceremony
So… there are three roses and only three ladies remaining. The women whisper about whether Serena P will show up. This is quite late in the game for the Bachelor to get dumped. Though I don't think this is on Matt James. He kept Serena P around through the force of his one-sided affection and general perfect-guy-ness. But when Chris Harrison asks if Matt James is worried the other women might dump him too, he is like "nah, I'm good." Hot-guy confidence, it's a helluva drug. He immediately tells the women that Serena P dumped him, and then promises he intends to get engaged and insinuates that anyone who doesn't should maybe leave. Then he gives out the roses.
The first rose goes to Michelle
The second rose goes to Rachael
The third rose goes to Bri
All three of the women accept the roses, and we are in the home stretch of the season. Next week is the Women Tell All hosted by Chris Harrison, so I suppose it is possible it will not air and then this blog reverts to all Scotties coverage.