I'm back dear readers! Did the tens of you miss me? 
George picked up the slack last week while Tegna pulled the local ABC affiliate off DirecTV in a carriage-fee dispute. This would be the last time that DirecTV messed around with my blogging plans – I cut the cord yesterday, and I only wish I had done it sooner. 
Apparently, I had been paying $27 a month to "rent" 3 receivers, and when I asked the nice agent where to send these back (like I've had to do with every cable company I've ever used), he told me I could just go recycle it at the Best Buy. It's not everyday that someone can extract a rental charge for something I can pull out of the recycling bin at the Best Buy. 
Weirdly, for someone who used to go by Best Buy every week to browse the latest CDs, this will be the first time I've visited Best Buy since that time I drove to one in Maryland back in 2014 to look for a payphone booth. Ahhh 2014, when we all had opinions about the litigation strategy of Christina Gutierrez, the possible guilt of Jay Wilds, and of course the reliability of tracking locations by using cell-phone records.
But you guys are not here to indulge in my fascination with true crime, you're here for the recaps and the bad jokes! So let me take you back to the La Quinta lobby, where Tayshia is refereeing the dumbest debate ever between Noah and Bennett, in which the topic is Noah's emotional intelligence. Not even Mike Pence's fly would waste its time dropping in on this debate. 
Tayshia takes Bennett aside and tells him that he should not be questioning her integrity. This seems a bit out of nowhere but it all makes sense once you realize <deep breath> that Tayshia believes that because Bennett says that Noah has "a 0% chance" of winding up with Tayshia despite Noah getting a group-date rose from Tayshia two episodes ago, Bennett dismissing Noah and Tayshia as a viable couple essentially challenges Tayshia's integrity in giving Noah a rose.
See. I told you this is the dumbest argument ever. 
Interestingly both Bennett and Noah were correct as to the problems with the other one. Alas, identifying Bennett as a condescending weirdo or Noah as insufficiently mature doesn't merit a rose since those flaws are obvious to everyone. So Tayshia has a tough decision in front of her.
Bennett apologizes and explains that he's not questioning Tayshia's integrity and then goes on to explain that Noah is deficient in "three of the four components of emotional intelligence." I guess Bennett thought he was running some meeting for McKinsey, but Tayshia isn't here to pay Bennett $1,200 for some garbage takes about how to better run her show.
She sits down with Noah, who characterizes Bennett's speech as condescending and accuses his EQ of not matching his IQ. I'm pretty impressed – I mean, the franchise did devote an entire episode to a cast member (Corinne on Nick Viall's season) confusing emotional intelligence with actual intelligence, and now cast members are coming armed knowing all four components of emotional intelligence? Taylor Nolan would be so proud!
Tayshia sits down with both men and tells Bennett that he makes her feel heard and tells Noah that she worries that he won't be ready for marriage; she then turns to Bennett and tells him that she cannot give him the rose and will walk him out. Bennett looks genuinely shocked and stares at Tayshia the entire walk to the SUV (it's no longer limos folks!) Tayshia explains that she made the decision based on what she heard and felt; and Bennett gives her a goodbye hug and a kiss on the cheek. 
The SUV shot of Bennett shows him still in shock, telling us that he's been thrown a curveball and that he's totally not ready to go back to work and handle David Perdue's stock trades.
Tayshia returns to Noah, who gets up and greets her with a smile. And a mouth full of tic tacs, because he was guzzling a box of them on the couch LIKE A FOURTEEN-YEAR-OLD. Tayshia tells him to sit down and stop smiling – tonight wasn't a good night for him and she'll need more time to decide whether or not to give him the rose. Not sure Noah is going to mature during the next three hours, but I'm not going to make Bennett's mistake and question Tayshia's judgment about Noah. He could at least have put on that tie that Bennett gave him, though. Also, and most disappointing of all, we never really got closure on the "What's in the box?" question. Bennett just said "it's a gift that I gave to Noah" in a tone that hinted at maybe Bennett realizing he shouldn't listen to whatever PA shows up at his room with wrapping paper and an idea for a joke. Tayshia didn't even open it. 
Now that we've gotten the mini 2-on-1 out of the way, the cocktail party starts for real. While Tayshia walks with Riley, she mentions that hometowns are around the corner – which is when I literally gasped. 
This is the first season when I haven't been spoiled and I did not think they were going to leave La Quinta at any point – so I'm really curious how they'll manage the COVID protocols during the hometowns, and whether Anthony Fauci or Scott Atlas will be spearheading production's handling of these hometowns. It is also a reminder that we are on a tight timeline. The Bachelor starts in 2021, which is less than a month away. So Tayshia has to whittle the group down, let the men tell all, and not interfere with ABC's holiday programming. We are due for a bloodbath, roses-wise (and blogging-wise since the next two weeks have two episodes each).
Cocktail Party and Rose Ceremony
Riley convinced the producers to prepare a cake for Tayshia, and told her that it was their one-week anniversary as boyfriend and girlfriend. This is kind of cute but I'm just wondering if the other guys can share the cake because they can probably all celebrate similar anniversaries with Tayshia. The cake looked nice but not quite as nice as Ivan's giant tub of ice cream two episodes back. 
We see all the frontrunners (Ben, Ivan, Brendan) getting time with Tayshia, while Noah complains that he had no time before JoJo signals the guys to get a fixed interest home improvement loan and to get ready for the rose ceremony. 
Ben and Zac C have roses already from the artsy group date and the one-on-one, respectively. And the five remaining roses go in order to:
Brendan, the divorcee
Riley, the lawyer (among other jobs)
Beardy Canada Blake, he has a beard and should be long gone by now
Ivan, the chess-playing Tagalog-speaker
and …. Noah
Sorry Ed (perfect math SAT score), Spencer (worst first-impression rose performance ever) and Demar (SoulCycle instructor). You guys will have to wait for Paradise to find your showmance. 
The seven remaining guys are lounging around the next day, and JoJo comes in to remind the guys that hometowns are next week and that was when she realized she had fallen in love with Olivia Munn's almost brother-in-law when she was the Bachelorette. JoJo drops off the date card and it's for Ben – and this date is a scavenger hunt around the "resort" to find an "oasis." 
This sounds about as awesome a La Quinta date can be – until we find out that the scavenger hunt involves going to the tennis court (aka the strip-dodgeball court), hopping into a hotel fountain barefoot, bashing a bunch of piñatas, and then sitting down at the "oasis" – which is looking a lot like an outdoor park bench in a resort when it's 110 degrees out. I guess you can call this an "oasis" the same way you can call Lou Holtz a Presidential Medal of Freedom recipient. Or put another way, Lou Holtz is the La Quinta of Medal of Freedom recipients. 
The camp counselors are doing their best with what little they have to work with. The bottom of the barrel has been scraped clean. I suppose you can say that about the barrel of people eligible for this President's Presidential Medals of Freedom, though I have fond (very hazy) memories of the Tony Rice/Rocket Ismail Notre Dame Fighting Irish team Holtz coached to a national title. 
The post-oasis dinner conversation is where it gets deep. Tayshia keeps probing Ben to be "more vulnerable" and saying that he doesn't need to be so perfect. After some encouraging words, Ben tells the story of how he had left the army after suffering a broken back and that 2018 was not a good year for him. Buddy, same – the last four years have not been good for many of us. Ben talks about living in a city that was too expensive for him (checks ABC site, Venice, CA – checks out) and needing help and how his sister was there for him through it all – and then drops the hammer and reveals that he tried to kill himself twice. 
Tayshia immediately squirms and says, "sorry, that's too much baggage for me, I can't give you the rose, can I walk you out?"
Actually she didn't say that because she wants to remain the Bachelorette. She tells Ben that he's an amazing person and that she's incredibly happy that he's here. She gives him the rose (a ticket to hometowns) and then tells the cameras that she truly loves him. 
Tayshia then takes Ben to the BachelorTM private concert with Adam Hambrick. What? Were Chris and Bri too busy? I mean, if you're going for D-list country musicians angling for screen time – was Jed Wyatt not available? I'll be your Mr. Riiiiight, Girl!!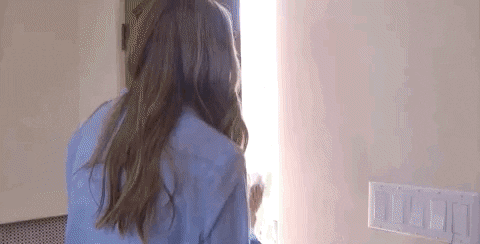 The group date features Riley, Ivan, Noah, Brendan and Zac, which means Beardy Canada Blake gets the remaining one-on-one. For someone whose season started with violating show rules by sliding into Clare's DM's, Blake has lasted a surprisingly long time on Tayshia's stint. 
The crew rolls up to another La Quinta conference room and JoJo explains that they are here to take a polygraph test. You can tell this polygraph exam is legitimate because it's being administered by trained technician JoJo Fletcher and the results are being displayed through three colored lights: green for truth, orange for inconclusive, and red for lie. 
I know polygraphs are generally inadmissible in court, but they should make an exception for the ones administered by JoJo (or her wine-chugging mom). Ha, I am suspicious about this lie-detector test that is clearly just a screen saver on an ipad and three lights connected to switches in the hands of an off-screen producer. 
If the polygraph is to be believed: 
Tayshia is falling in love with more than one person and she may regret having let someone go. 

Ivan got a boner while with Tayshia and wants kids, which I suppose getting a boner is a good first step. 

Noah regrets shaving off his mustache

It's unclear whether Brendan is ready to have Tayshia meet his family

Zac C has cheated on a girlfriend and may have already fallen in love with Tayshia

And Riley's name isn't Devon Riley Christian, and he's not sure whether he's ready for Tayshia to meet his family
Tayshia tells the guys that she has a lot to think about, and shows up to the evening portion in, basically, a wedding dress. She grabs Zac C right away, lays out her zero-tolerance policy for cheating. Tayshia, instead of coming on this show, have you ever thought of the dating site affiliated with this classic show? 
Zac C hems and haws, and then slow-rolls a story about cheating on his first girlfriend in 6th grade by kissing another girl at Bowl-A-Rama. Tayshia lets out a big sigh of relief and we learn that Tayshia's zero-tolerance policy has a statute of limitations that expires after 20 years. These two trade "I'm falling in love with you"s and are clearly headed for hometowns. 
Tayshia resolves her concerns with Noah, Ivan, and Brendan, but the big reveal of the night is with Riley, who's clearly conflicted about what the producers have asked him to reveal to Tayshia. After a half-Mesnick over a balcony, Riley tells us that he has to let Tayshia in on his secret if he's going to be bringing her home. 
Riley tells Tayshia that his name at birth was Dwayne Henderson Jr., and that he had a great relationship with his dad. But that when his parents split up, his dad fought for, and got, full custody of him and his brother. In doing so, his dad apparently poisoned the well as to Riley's mom, so much so that he didn't revive the relationship with his mother until recently. Riley decided to start over and change his name. This is the weird intersection where The Atlantic and the Bachelorette cover the same topic at the same time, and I suspect that the readership of this blog might fit comfortably in the venn diagram intersection between Bachelor-verse and The Atlantic's readership.
No one has ever accused us of targeting a large audience, much less attracting one. 
My biggest concern with Riley is that he is apparently working as a medical-malpractice attorney, a real-estate agent, and a sports agent. Those are three different and difficult jobs that generally are people's only jobs. You don't want to find out that your case was dismissed when your lawyer missed a filing deadline because he was showing a house. Or that your closing is delayed because your realtor is watching high-school baseball. And you definitely don't want to find out that you weren't able to sign a minor-league contract because your agent is unreachable due to going on a TV show for months to try and date a couple of people at an empty resort. 
Let's not underestimate Riley – it's not like he's in charge of the: (1) USA-Mexico border wall; (2) Mideast peace process; (3) opioid crisis; (4) coronavirus control; and (5) the 2020 campaign. All those projects are going well, right? 
Tayshia returns to the group and tells the guys that she's thankful for them but that she doesn't want to give out a rose just to give out a rose, so she's going to hang on to the rose until the rose ceremony. She bids them farewell and tells the cameras that she wishes she had more "clarity." She opens the external gate to her suite, and suddenly, out of the shadows steps… Clare, who tells Tayshia that things didn't work out with Dale and that she's here to take her show back. 
That would have been great – but unfortunately, it's not Clare, it is condescending Harvard-man Bennett. If I had a quarter for every time a girl has positively received me jumping out at her after hiding in the shadows outside her home, I still wouldn't have enough money to play PacMan. 
Bennett apologizes to Tayshia for questioning her integrity, and tells her that he loves her. Tayshia is rendered speechless by this random proclamation, as she must have realized that Bennett hadn't proclaimed love for anything since that 1967 vintage DRC Grand Cru. She will need more than 15 minutes to decide Bennett's fate, but she does drop the hint that she had not planned on sending him home. 
I have a few questions about the Covid policies. Did Bennett never leave the resort? In that case, the SUV just drove him back to his room? I assume he spent the whole time he should have been packing listening to Huey Lewis and Genesis while murdering people. Because he has gone full Patrick Bateman, with his exquisite jawline, Ivy-League education, finance job, and utter psychopathy. You guys see it too, right?
I guess we will have to wait until next week to see if Tayshia dumps Bennett again.