For the second week in a row we will have two posts, as ABC is trying to close out Tayshia's season before the Holiday and in time for the Bachelor to air its first episode on January 4. That means, I suppose, the show is getting its Monday time slot back and, more importantly, your loyal bloggers will get a whole 13 days off to recover between seasons.
But tonight is about Tayshia and fantasy suites! With two episodes left, Tayshia has three men. Traditionally she has the option to take each of the three men into "the fantasy suite" where they can spend some time off-camera in what the show strongly implies will be sexual congress. She will dump one of them, and then the final two get the opportunity to meet Tayshia's family and jeweler-paying-to-be-a-friend-of-the-show Neil Lane so they can bring an engagement ring to propose to Tayshia. Traditionally as many as two men propose, as many as one of those men gets engaged, and then a small subset of those engagements lead to marriages – and an even smaller set remain married. The only thing more surprising to me this fall than Hugo Chavez stealing the election for Joe Biden from the grave was Ashley and JP ending their marriage. If you're keeping track of how many Bachelorette couples are now married from 15 completed season (and why wouldn't you be?), the answer is three: Trista the OG (and Ryan), Des (and Chris), and, our favorite, Big Rach (and some pyramid scheme salesman whose name escapes me).
Tayshia tells us that a big part of the overnight dates will be communication and, of course, intimacy. We see the guys chatting it up and clearly, they got the memo about intimacy. Ivan says that after this week, it will get weird (implying that it's weird for a bunch of friends to have banged the same person). I dunno Ivan, 30 dudes dating the same guy seems weird enough to me, but people banging the same person and still being friendly? That's just the plot for Sister Wives. Well, except Meri, she's not friendly with anyone, especially not Kody!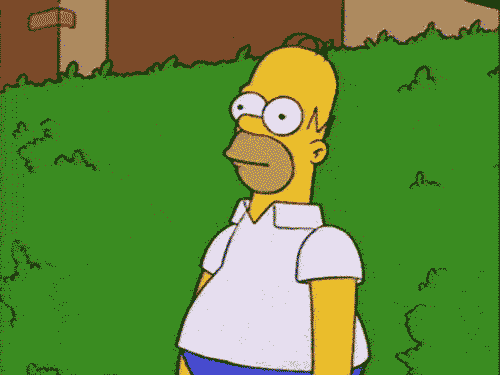 Apparently JoJo never left La Quina when Chris Harrison came back from dropping off his kid, because she found the time to talk to Tayshia for the second time in her life. She's giving great advice to Tayshia like "during the overnights, it gets harder." I mean, I hope so? But if you're thinking that JoJo is being too literal and basic, she does go a bit deeper and tell Tayshia to ask the tough questions about where Tayshia will be living with her partner, and what they will be doing for jobs. This is great advice, and I'm sure it's something Tayshia hadn't thought of – she was just hoping to watch some of Ivan's greatest chess clips on YouTube. 
Notwithstanding JoJo's cameo, Chris Harrison is still around and drops off the date card for Ivan, which reads "our love is timeless." Stephanie yells, "Obviously – It will be an attempt to set the world record for longest and coldest kiss." I smirk and respond, "that sounds ridiculous." 
Ivan Fantasy-Suite Date
And what do you know? Ivan and Tayshia walk upon two ice baths and a giant billboard reading "world's longest and coldest kiss." Chris Harrison apparently has nothing to do and is here to set the stage and tell us that the current world record for this kind of thing is 5 minutes and 16 seconds – 95% chance that some Bachelor producer just made that up. 
The other 5% would be readily explainable by the Guinness Records being a big scam. You have to pay to get a record, basically. I mean, not the record for oldest person or fastest 100 meters or whatever, but the record for some bullshit? You gotta pay for that. A fun example is when Katie Nolan set a world record related to stacking donuts while blindfolded. If you will pick up the five-figure costs, I'm sure we could break that record. Or at least tie it! I've handled a lot of donuts in the dark, so I should have some natural ability there. And diabetes. 
Can we pay to set a world record in longest post on an unpaid blog about a dating show by two old married guys? 
I have a feeling that Ivan will do well here. When he got the date card, one of the first things he said was "I'm fired up and ready to go." There's a zero percent chance that this blog won't mention what that means! One kiss can change an episode; and if it can change an episode, it can change a show; if it can change a show, it can change the audience; if it can change an audience, it can change a generation. So are you fired up for the genuine relationship between two Black people on ABC? Are you ready to go? 
With Fred Williard's passing, longtime Bachelor security guard/stage assistant Paulie, best known for keeping Chris Bukowski from going to Andi Dorfman's season, gets his turn at the mic next to Chris. He's no Fred, even after Chris gives him the weirdest of intros by telling us that Paulie was an orphan who was picked up on a glacier. WHAT! Stop the presses right now, we need a one-on-one date between Tayshia and Paulie so Paulie can tell us that story! Paulie does get off one good line when he predicts that the ice bath will have a devastating effect on Ivan's fantasy suite performance. You see, boys and girls, Paulie is implying that Ivan will experience shrin…. Nevermind.
Almost as impressive as the record is the show somehow not featuring any Seinfeld jokes.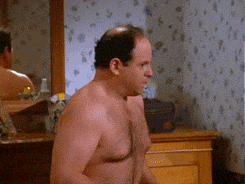 Tayshia and Ivan beat the old world record by a minute and no one will care (well, other than Tayshia and Ivan). Maybe they could sit down and talk with Sean and Lesley Murphy about the old glory days of saliva swapping.
I give Ivan a lot of credit for keeping one hand on Tayshia's butt for several minutes during this kiss. When you are halfway submerged in ice water, you normally keep as much of your body out of the water as you legally can. But Ivan chose copping a numb feel. 
All we apparently see of the daytime portion of the date was this 6 minute of kissing. I hope, for Tayshia and Ivan's sake, that they got to spend more time together during the day and they get the most lavish of fantasy suites. You gotta believe that's what they will give to just the second Black couple fantasy suite date (Rachel and Eric) in its history – right? 
Anyway, Tayshia and Ivan arrive at dinner and rejoice over setting the meaningless record before getting down to business. Ivan says that the word "love' means so much to him, and that he loves hard. He tells Tayshia that he had started falling in love with her two weeks ago, and it's much more than that now. Now, he is "undoubtedly" falling in love with Tayshia, who reciprocates those sentiments. They read the fantasy suite card and Ivan is a 100% yes, and Tayshia leads Ivan to this sure to be a bomb fantasy suite and it is … a trailer – a literal trailer. I half expected some drunk dude to be sitting on a lawn chair chewing up wads of tobacco. 
At least there was a bed (though it didn't even look like it was King-size). I mean, is this the Bachelor or Love after Lockup? There's also apparently a mounted camera in the bedroom (that I'm hoping got turned off when Tayshia closed the door).
We see the two of them again the next morning, sitting outside their trailer and Ivan is all sorts of confident. He tells us that he 100% enjoyed his night and will no doubt be proposing. Tayshia tell us that they had silly and serious conversations, including some shared views of religion, and that she knows that she and Ivan would have a beautiful life together. Tayshia says "Ivan is everything." Unfortunately, that includes "being pretty corny," which Ivan definitely is.  
Zac C Fantasy-Suite Date
Zac goes next and his date card reads "Let's Explore Each Other." Zac is REALLY REALLY excited about that "exploring" part. Unfortunately for Zac, the exploring has more to do with art than with body parts. But good news for Zac and Tayshia: the two of them get to strip down and use their bodies to paint on a blank canvas on the ground. The body painting, rolling around on the canvas, and suggestively squirting paint onto each other is a genre of art I have dubbed "Jackson Pollockkake."
The two predictably cover themselves in paint and in each other's paint. Eventually, they lie down together and daydream about their ideal day. With Tayshia taking the lead, the ideal date involves running 2 miles, going to a café, then going to a boat to relax all day, and capping it off with a sushi dinner. All of that sounds great in a non-pandemic situation. But of course, Tayshia forgot to add in the part about staging and posing for the IG post (you know, her job). This may be a great day for Tayshia and Zac but it sounds exhausting to me. My in-laws were nice enough to watch the kids for part of this weekend, and I kicked back and relaxed by playing NBA 2K18 on my Playstation 3 – and that's why I'm not dating Tayshia. If you were, your in-laws may be less accommodating. 
For the evening date, Zac tells us that maybe it's time to pull back the veneer and tell Tayshia how he really feels, even though he's fairly confident in their relationship. He tells Tayshia that he remembers when she told him that he's different when they first met. He affirms that he is different and it takes a certain person to recognize that (nice way to compliment himself I suppose). He reassures Tayshia that he is on board with Tayshia's plans to have kids and that he had told his mom earlier that he's happy with being the cool uncle because he was lying to himself. He then caps off his splurge of feelings by telling Tayshia that he doesn't think, but that he knows he loves her. Tayshia immediately reciprocates and it seems that a clear frontrunner has emerged for Tayshia's heart. Zac says yes to the fantasy suite in a millisecond and is taken to a structure that actually has a foundation on the ground, multiple floors, multiple rooms, and a proper bed! If I were Ivan, I would be hiring Sidney Powell right now to prepare a civil-rights lawsuit, and maybe even throw in some allegations about Fidel Castro.
Tayshia tells the camera "Zac loves me and I love Zac." I guess I am happy for them? I mean, Zac's not my favorite, but he's not Martin Shkreli in the only Elle article you have read in 2020. Tayshia is quite taken with Zac C and his convincing professions of love. It is probably good for Tayshia that she isn't googling Zac C, as he is quoted in an article we have previously linked to discussing his own ability to lie convincingly.  
The simplest story of last week is that Tayshia met four families and kept three guys around. One guy seems to have a well-off family and lives in New York City. One guy seems to be very connected to his family in Plano Texas, including a brother who was incarcerated. One guy seems to be very connected to his family in "a small town" where I guess carnivals are a big deal. So the easy answer, knowing nothing except that Tayshia is an Instagram influencer, is to say "New York." Well, "New York" is Zac C, and it probably helps Zac C's case that his life fits in the best with Tayshia's.
But the other guy she eliminated lives in Venice Beach! And roller blades! I see an issue with your linear regression model! And that is why it didn't make an appearance in the blog last week. It is a theory for a post-Ben world!
Brendan Fantasy-Suite Date
Brendan missed out on the ice bath and the paint date. He drew the short straw, and gets to meet one of Tayshia's "friends." It is Neil Lane. Brendan, to his credit, doesn't recognize Neil Lane. Like, even when Tayshia says his name. Finally she says "he is the ring guy." Brendan at least pretends to know there is "a ring guy." 
Neil Lane starts showing Tayshia a bunch of diamond earrings and bracelets and talking about all of the other diamonds that women will need at their weddings. In my limited experience, jewelry salespeople think there are a lot of occasions requiring gifts of fancy jewelry. This date is perfectly calibrated to play into the insecurity that Brendan has expressed about not being ready to get engaged. It probably also plays into Brendan's insecurity about being able to afford all of the diamonds Tayshia seems to want on a high school basketball coach's salary. And I suppose we could give him credit and say he might be a bit uncomfortable with the harm the global diamond industry causes and the economics of it. 
Also, even in this pandemic season, "trying on jewelry together with Neil Lane" is a godawful date. Brendan looks like he'd pay a hundred dollars for the chance to lose at dodgeball in just a jock strap instead. This is especially because Neil Lane had been mainlining Red Bull while waiting for Tayshia and Brendan to show up – it's a good thing that Zac wasn't on this date or he might have asked Neil for his supplier. I kid.
Neil Lane tells Tayshia that he is excited to get to talk to a girl for once, as most of his contacts are with the guys. Brendan looks like he is a deer and Neil Lane is a semi with its brights on speeding toward him. I didn't leave the captions on, but I suspect all that he said on this date was "<gulp>."
At dinner Tayshia wants Brendan to validate her a bit, and she thinks the way to do it is to tell Brendan that her connection to him really made it possible for her to see herself with him and I suppose with someone else too. He convinced her that this process could find her a husband. Brendan says that the date "reinforced the gravity of the moment" which is a fairly impressive sentence fragment for a Bachelorette contestant. Brendan has been struggling with his own lack of readiness to get engaged after several weeks at a resort. This seems reasonable, and coming from a guy who didn't recognize Neil Lane by face or name, seems appropriate. Not knowing the show, Brendan thinks this engagement is a really big deal.
Brendan tells Tayshia he "thought he was ready" and he wants a wife and kids and a family "more than anything" but he has realized "there is a big part of [him] that is still broken" and he "needs time to heal" and his "heart isn't whole." Brendan says Tayshia "deserve[s] a man who is complete… and is healed from his past." Brendan says he is not that man and is "so sorry." That escalated quickly! 
Tayshia says "a younger version of me would have been really pissed off at you." Today's Tayshia is understanding and maybe relieved. She says "I've already fought for someone to love me once, I'm not going to do it again." We get some narratively-appropriate wind gusts and Tayshia says "you wanna go?" Not as if she wanted to fight, but to walk Brendan off the show. Brendan's exit is eerily reminiscent of Peter Krause, who similarly seemed unready to consider an engagement to Rachel Lindsay on her season.
The next morning Tayshia gets a knock on her door and it is Rachel Lindsay. Oh hey! We were just talking about her! Tayshia explains that she got the validation that she needed from Ivan and Zac C and then Brendan left. Brendan leaving was, Tayshia noted, better than her getting engaged and finding out later that he wasn't ready. Rachel asks Tayshia if she has any regrets and Tayshia says "Ben." They seem to agree that Ben freaked out about how he was opening up, and closed himself off, and there seems to be a sense that Tayshia is not over Ben, in contrast to the rest of the departed men. Moderately-tough beat for Brendan, but if there was one thing Rachel knows better than anyone, it is not to fuck with the guy who wears all black and came on the show not ready for a commitment. 
No argument with that – I don't mess around with guys wearing all black who are not looking for a commitment. 
While I am always happy to see Rachel, I don't know that she and Tayshia have any pre-existing relationship. But this conversation did serve to remind us that Ben and Tayshia had a connection. On cue, we see Ben strolling around the resort. As we predicted last week, Ben can't leave the resort, or at least had nowhere else to go. 
Ben is en route to a room, but it isn't Tayshia's. At least not yet. It is Chris Harrison's room. Ben tells Chris Harrison that he loves Tayshia. Ben wants to win Tayshia back, and friends, I smell a cliffhanger coming. 
I'm glad that we can now add Chris Harrison to the long list of people that Ben has confided in about his love for Tayshia – a list that still does not include Tayshia.
We see Tayshia preparing in a stunning dress for what should be a pretty simple rose ceremony. Brendan is gone, after all, she has two roses and two dudes. But then there is a knock at the door and it is Ben. Tayshia's reaction is… exasperation? Ben says "I know I'm catching you off guard" twice, which suggests he is nervous. Ben tells Tayshia that he is "in love with" her and he "ha[s] been in love with" Tayshia. Ben says "I blew it by not telling you in the moment" and "I never felt this feeling and I was just terrified." Uh oh! Just when we thought we had things under control, a more virulent strain of Ben is back in the picture!
Ben says he is not sure what to do "or what I'm asking for." Ben says he sees a life with Tayshia. Tayshia stops him and says "I need a minute, okay?" We see Tayshia grab her wineglass and walk away through a dark room filled with computers and production personnel to talk to a producer. Her last line is "there's a rose ceremony, what do I do with that?"
Oh hey! Cliffhanger! For the record, Ivan is falling in love with Tayshia, Zac C is in love with Tayshia (and she is in love with Zac C), and Ben is now in love with Tayshia "and has been." 
See you tomorrow for the finale.